Strategic brand management
Bädergesellschaft Konstanz
The city of Constance has the luxurious offer of a total of eight pools, including the Bodensee-Therme, the Schwaketenbad, the indoor pool on the Seerhein and five outdoor pools, four of which are open to the public free of charge. The corporate redesign is based on the modernized identification element, a stylized wave, which has stood for the Constance pools for many years. With this and the concept of color codes, the two most important recognition elements are adopted. Apart from that, everything is new.
Services:
Customer:
Bädergesellschaft Konstanz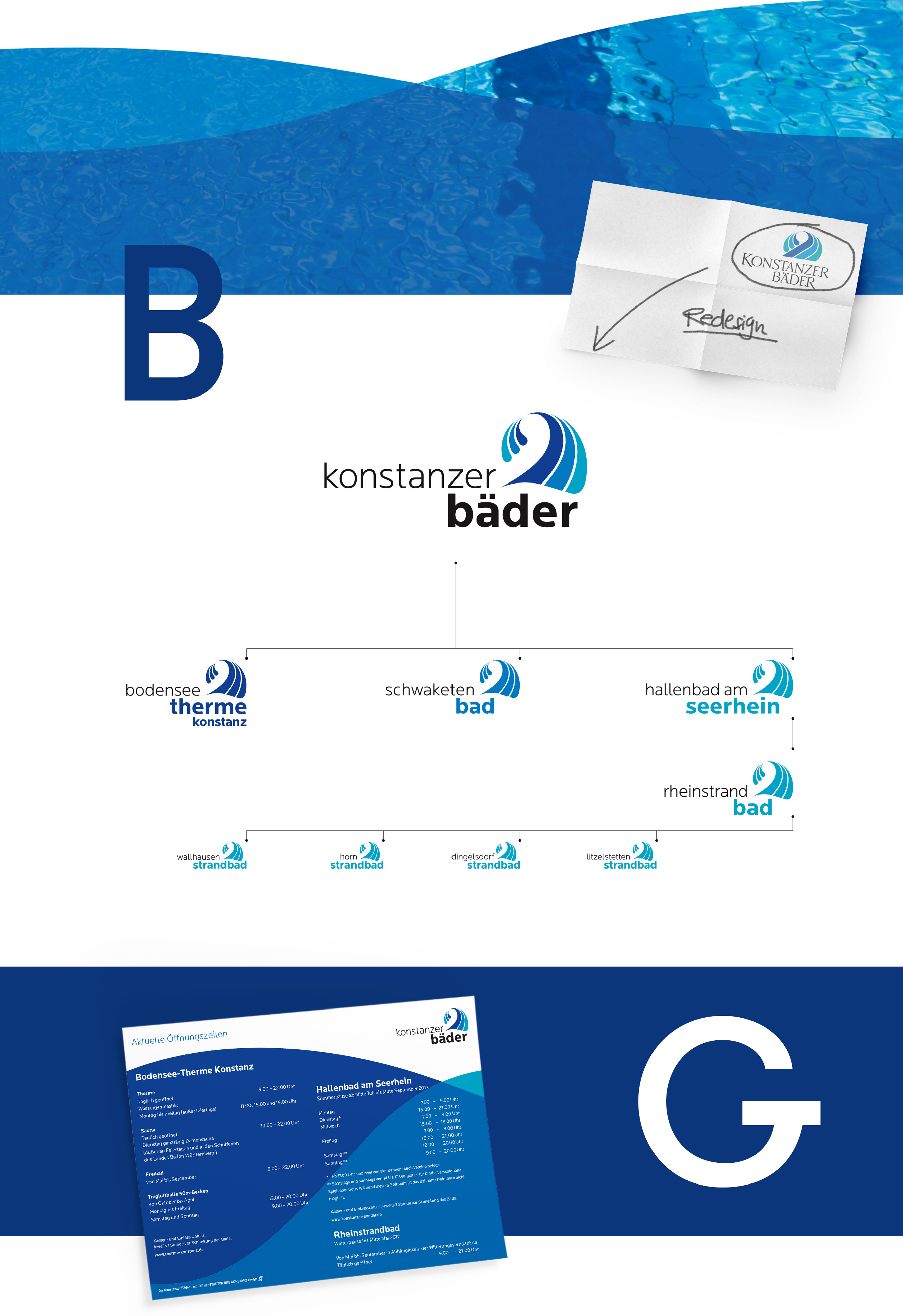 In this case, brand management means, for example, building a clean brand architecture with recognition and differentiation features at the same time. The wave as the primary unifying identification element, the color world as a way of differentiating the detailed offerings and bringing them together in the parent company Konstanzer Bäder. The successfully established typography of Bodensee-Therme Konstanz is inherited by all other spas and the parent company.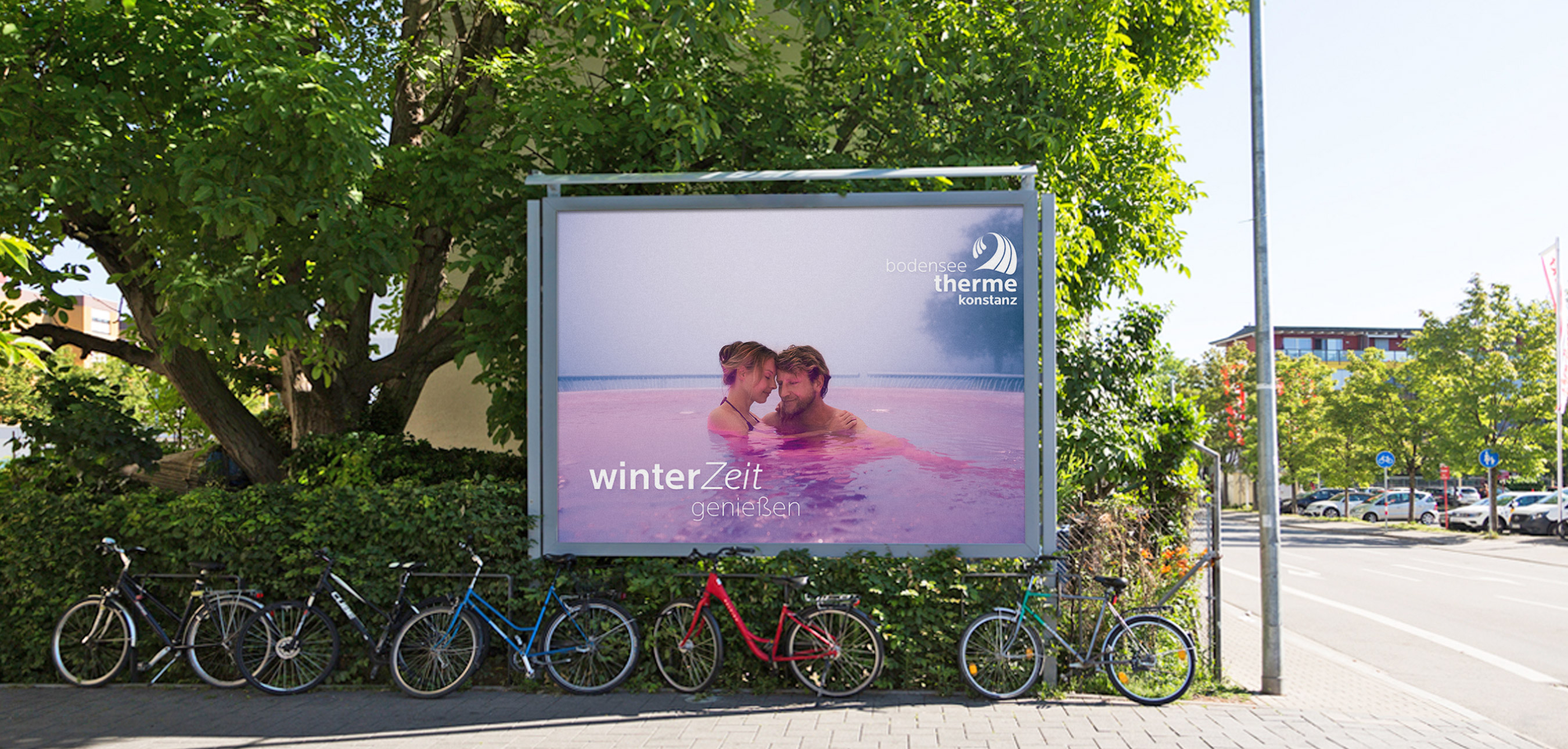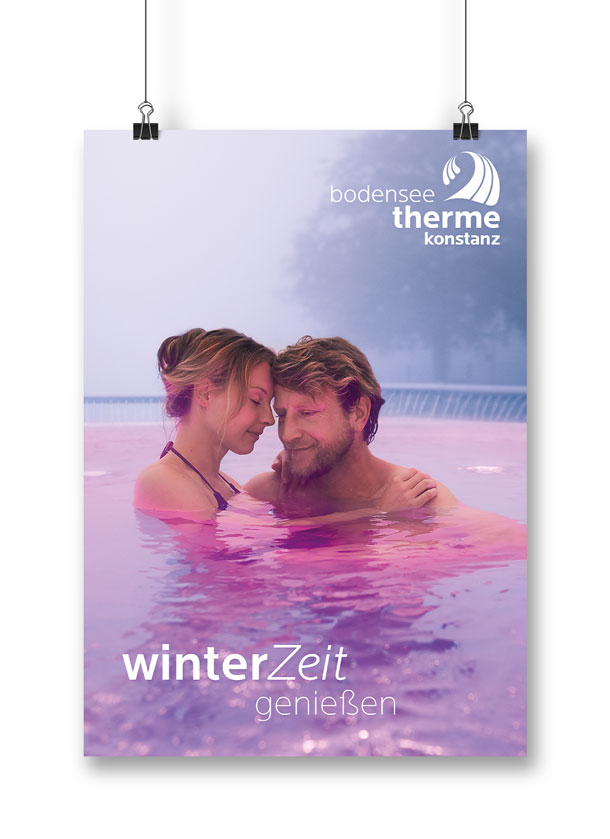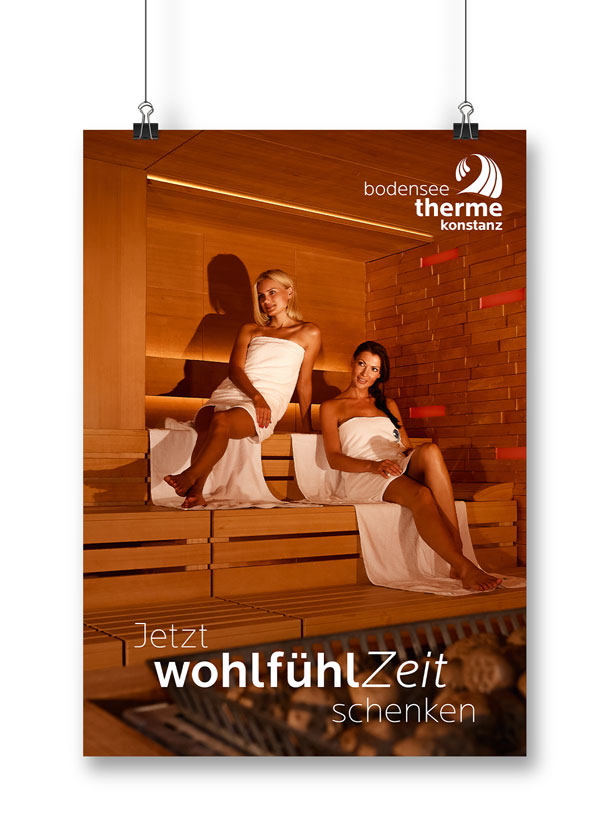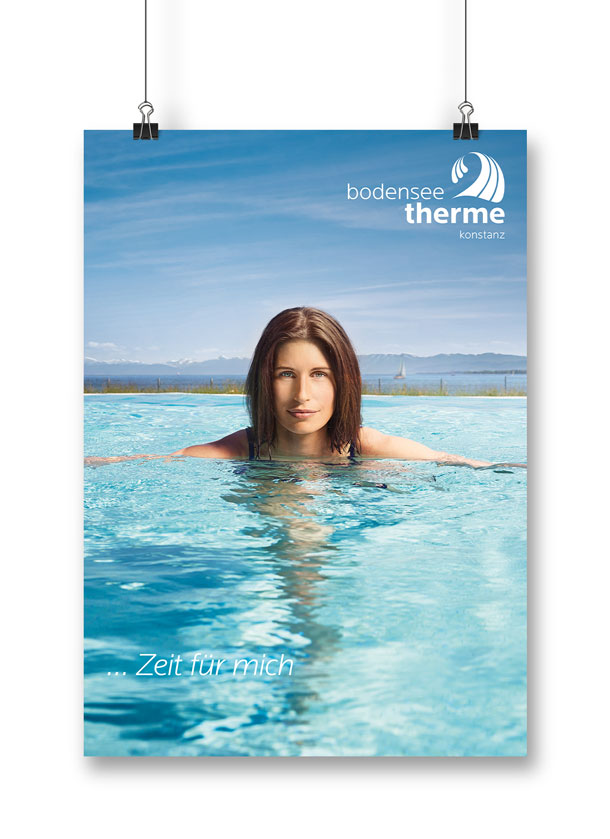 Brand management also means focusing on the central core messages in communication, especially billboard advertising. Everything that distracts is left out and subordinated to the communication goal, even if this is sometimes not easy at all, because there really is a lot of exciting stuff to tell. The hierarchy of messages is as simple as 1, 2, 3: The central motif immediately sets the context. The sender can be grasped in a fraction of a second. And a headline that subordinates itself hierarchically rounds things off.