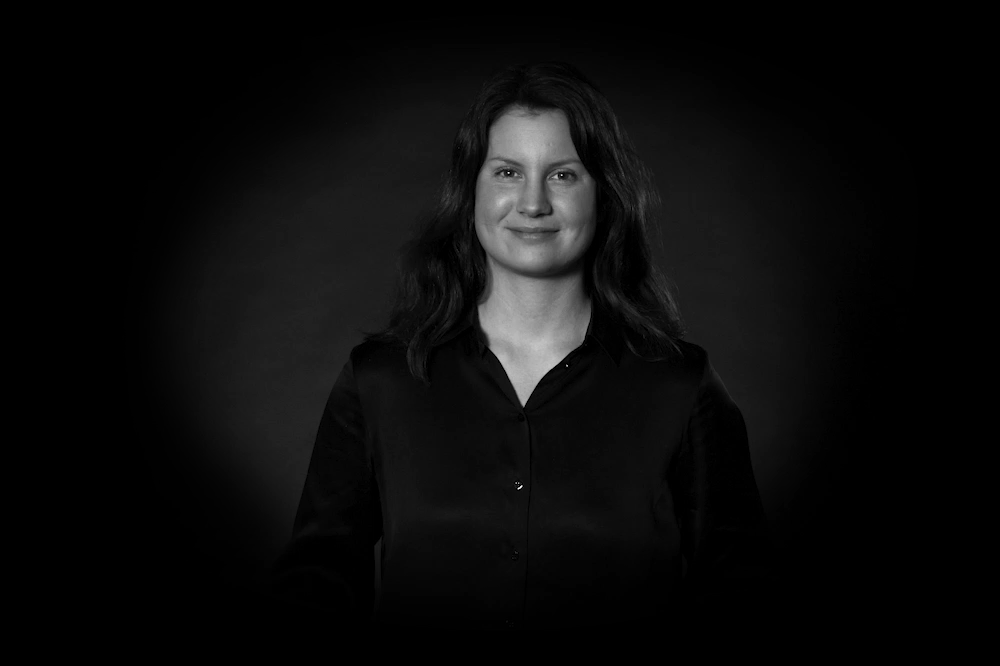 Creation
Theresa Oster
Dear Theresa, working with you is simply fun. Because you think holistically and customer-oriented. Your ability to grasp a task as a whole and not forget or lose sight of any aspect is a big plus when working with our customers. You listen carefully, think actively and are able to develop design concepts that inspire our customers. It doesn't matter to you whether a job is small or large. You give every customer your full attention, and that just fits in perfectly with us and our philosophy.
Thank you for being with us.
Your Jan
Career
Apprenticeship as a graphic designer in Freiburg at the Academy for Communication, communication design studies at HTWG Konstanz
Things I like about myself
I tackle things right away …
Things I do not like about myself
… but everything has to happen right away
Things I am proud of
My time in Hamburg
People I admire
My mom (raised four children)
Movies I can watch over and over again
The Art of Flight
Ways in which I can relax
When swimming
Places I have been on vacation
We did an alpine crossing from Oberstdorf to Meran, that was my most impressive vacation so far
Websites I visit every day
designmadeingermany.com
pinterest.com
Instagram
Great commercials
Edeka – time to come home.
Ingenious advertising slogans
"Are you still living, or are you already living?"
Favorite foods
Tyrolean spinach dumplings
Favorite drinks
Rhubarb spritzer
Music I like to listen to at the moment
The XX, Alt-J, Xavier Rudd, Moderat
Newspapers/magazines I read
Bergwelten, Novum, Slow
Sports I like
Hiking, swimming, stand-up paddling, snowboarding
Things that enrich my life
My family, my boyfriend, my friends and my cats
Places I recommend in Konstanz
Watching the sunset at the Sandseele on the island of Reichenau
Wishes I have
To go to South Africa and dive with a turtle