Members benefits campaign Volksbank
Volksbank is more than just a bank. It is locally anchored, nationally networked, committed to its members and democratically organized. This is also how Volksbank Konstanz puts it on its website. The cooperative idea "What one cannot do alone, many can" is even part of the UNESCO cultural heritage. We were allowed to design and implement the member advertising campaign for our Volksbank Konstanz.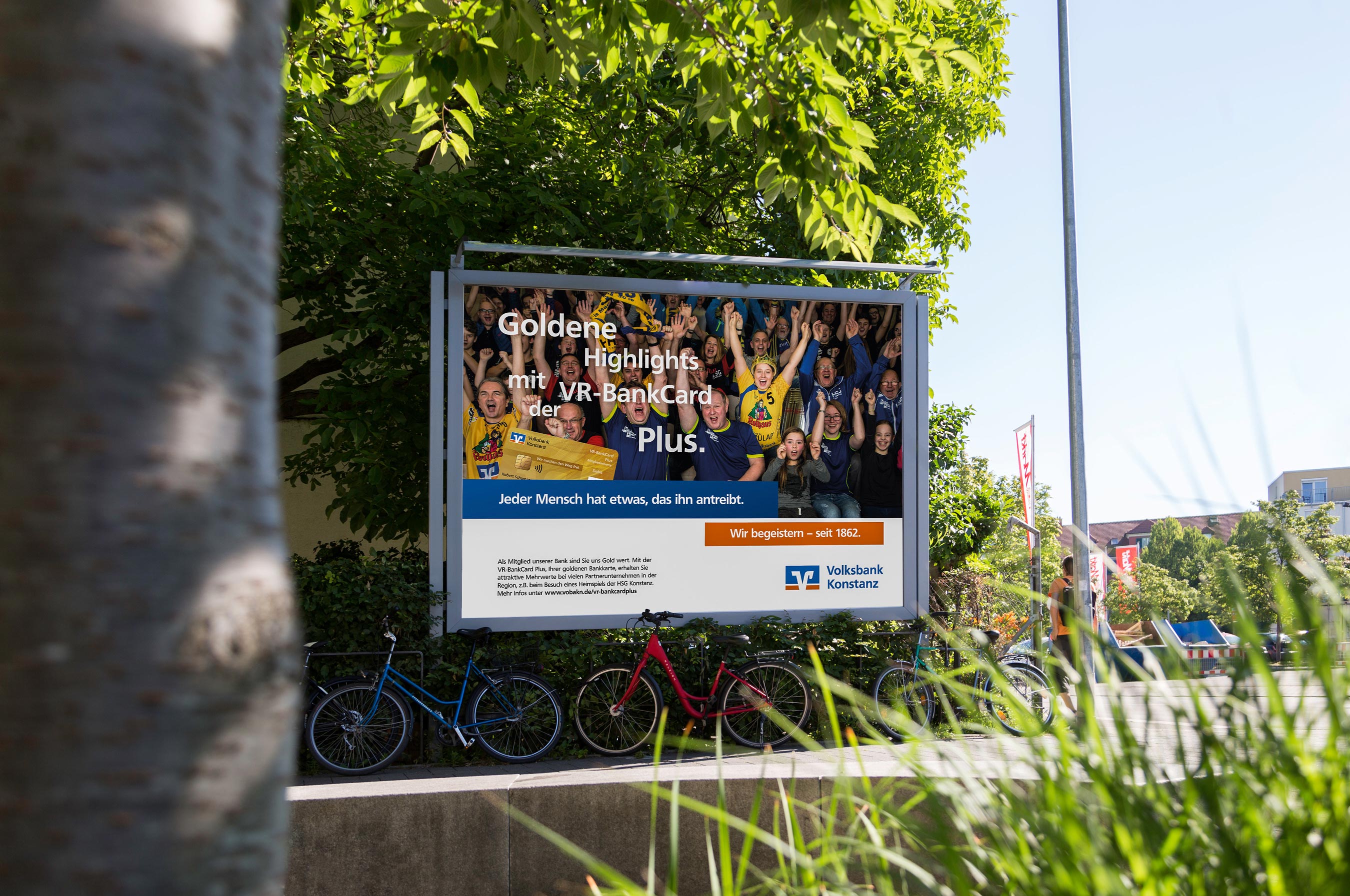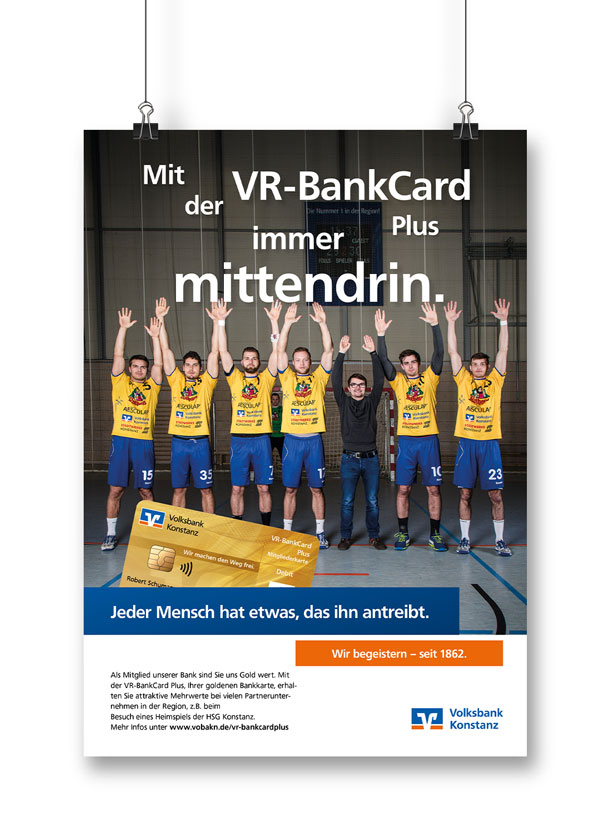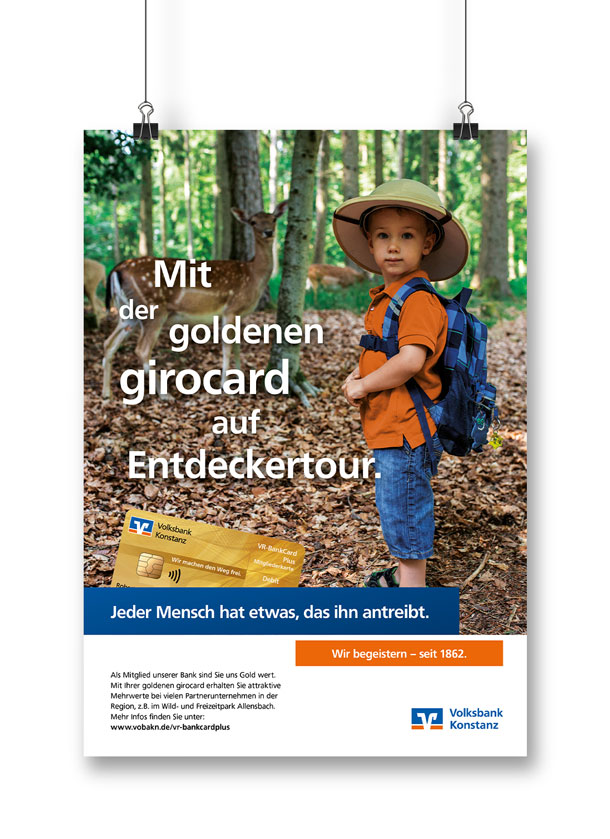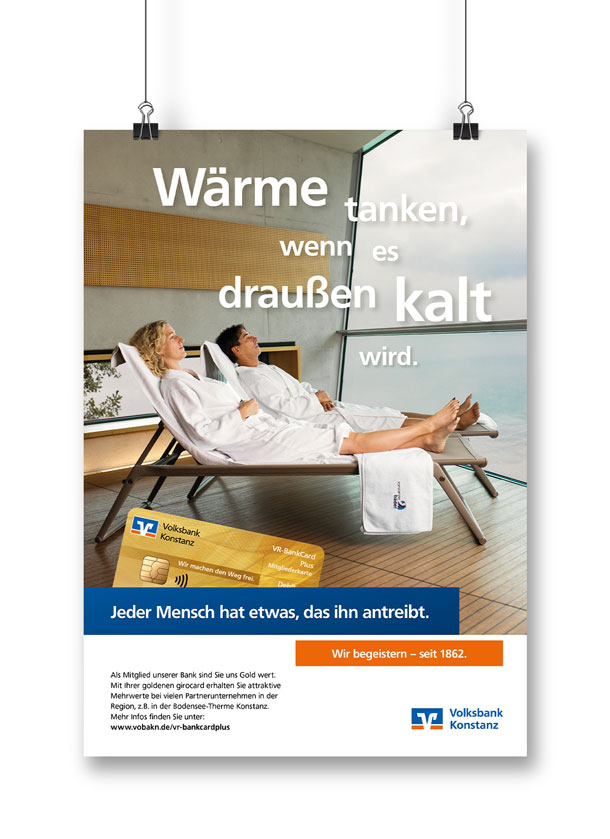 The campaign's chain of reasoning, which is based on the nationwide benefits program for members, is coherent: Members have advantages with many providers thanks to their golden BankCard. This is particularly interesting for regional companies, as it is sufficient to pay with the golden Volksbank card to receive the added value. And vice versa, this also creates added value for these regional companies, as it enables them to find and retain customers in the region. And the third winner is the Volksbank, which thus makes membership even more attractive.
To illustrate these benefits, we featured four selected regional partners in the advertising campaign, addressing different segments of the overall target group. From young to old, from sports enthusiasts to nature lovers. In the process, Volksbank's regional partners became part of the advertising backdrop, whether it was the iconic architecture of the relaxation room at Bodensee-Therme Konstanz, a deer at Allensbach Wildlife and Leisure Park, or the team and even fans of HSG Konstanz. We think: It doesn't get more regional than this.