Strobo goggles are a professional optical training device from the USA for ambitious athletes. The concept of strobo goggles is that the wearer of the goggles is partially deprived of visual information. This is done by the lenses of the glasses alternately becoming dark and then light again. The user's brain must learn to do what it wants to do without complete visual information.
On the occasion of the marketing launch in Europe, we were commissioned with the complete brand concept. Within four weeks we designed the appearance, which is based on the principle of changing brightness levels. The appearance was subsequently used for the website, for a flyer, for the packaging as well as for a testimonial film.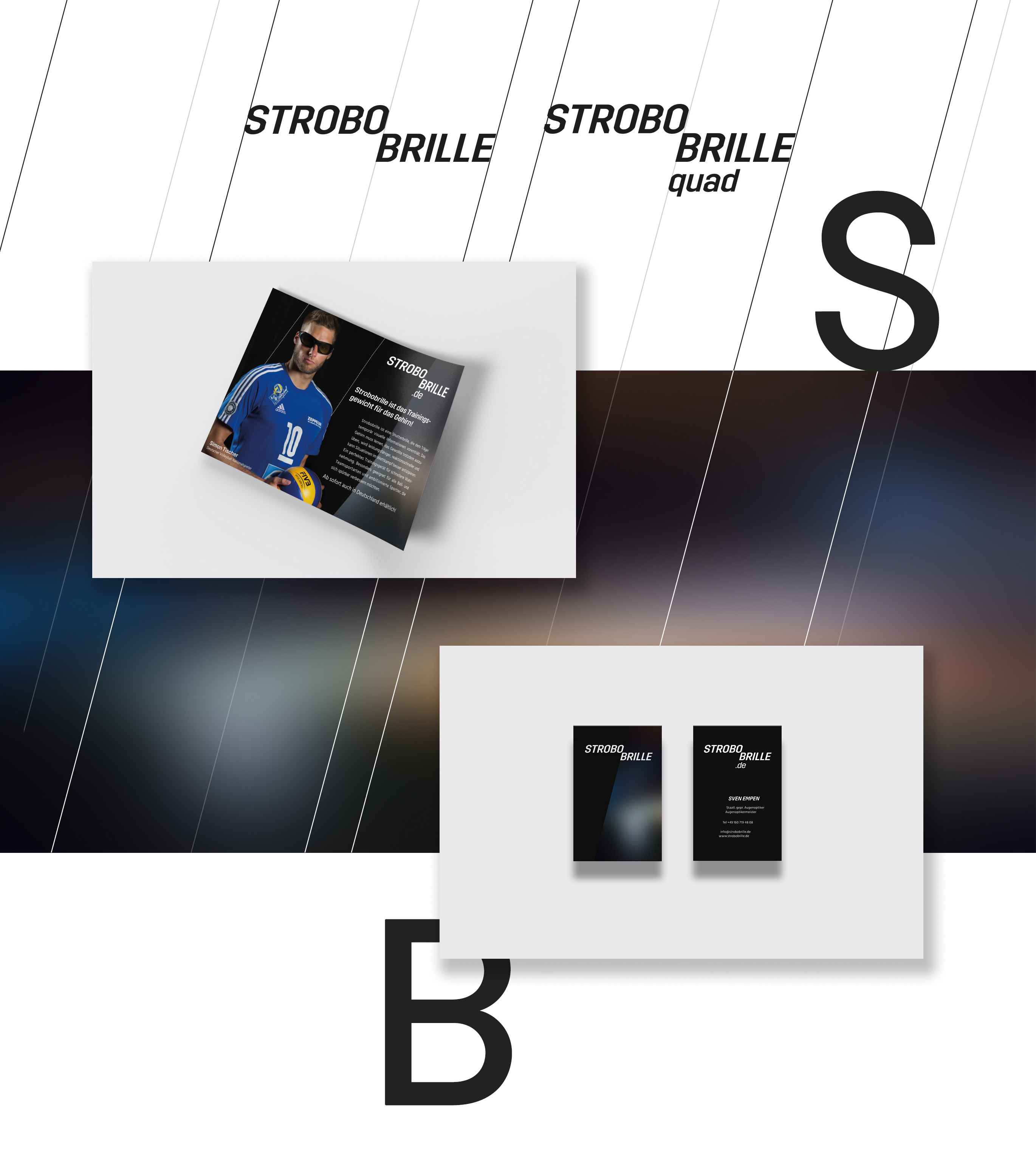 We filmed with the 210-time national volleyball player Simon Tischer at the ZF-Arena in Friedrichshafen. Simon trained with the strobo glasses and then talked about his first impressions in an interview. The strobo glasses will be presented to the trade public at the opti trade fair in Munich at the start of 2017. Further testimonial stories with prominent athletes are being planned.