The Ulmer family's fashion stores are the top address for fashionistas in Constance. The starting point for the brand development of N27, which opened in 2013, was the naming and corporate design.
At LGM, naming is an analytical process that increases certainty in this important decision. The approach with reference to the location at Neugasse 27, which resulted in the short form "N27", emerged as the clear winner from the consideration.
The corporate design of the N27 is based on an identification element with an "avant garde approach", clear, elegant lines and shapes. The dominant color is petrol, which is given a "visual feel" through a combination with texture.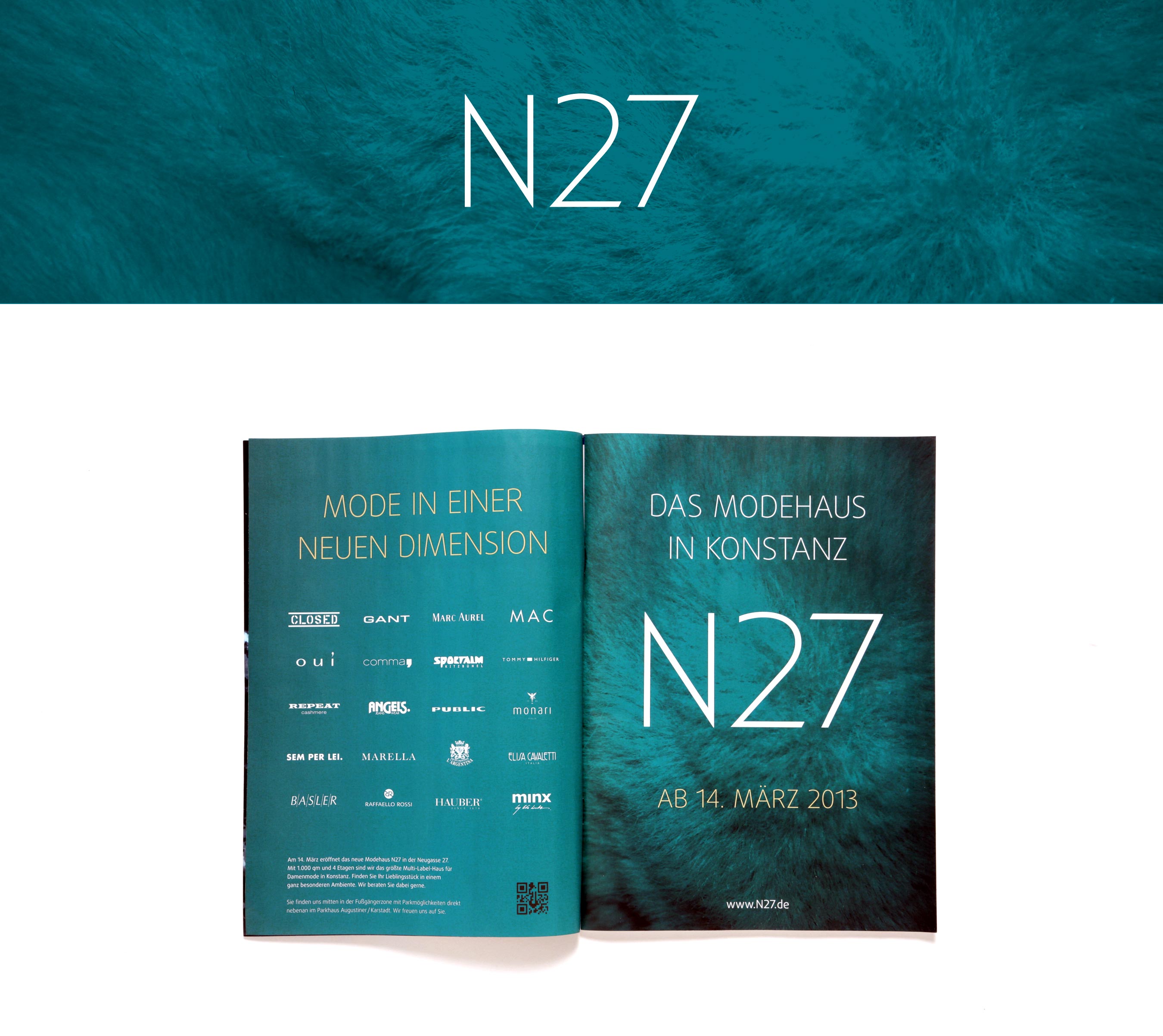 The market existence campaign was run on several channels in Germany and Switzerland and resulted in an excellent start, with no cannibalization effect in the other stores. Today, N27 is one of the most successful fashion stores from Constance.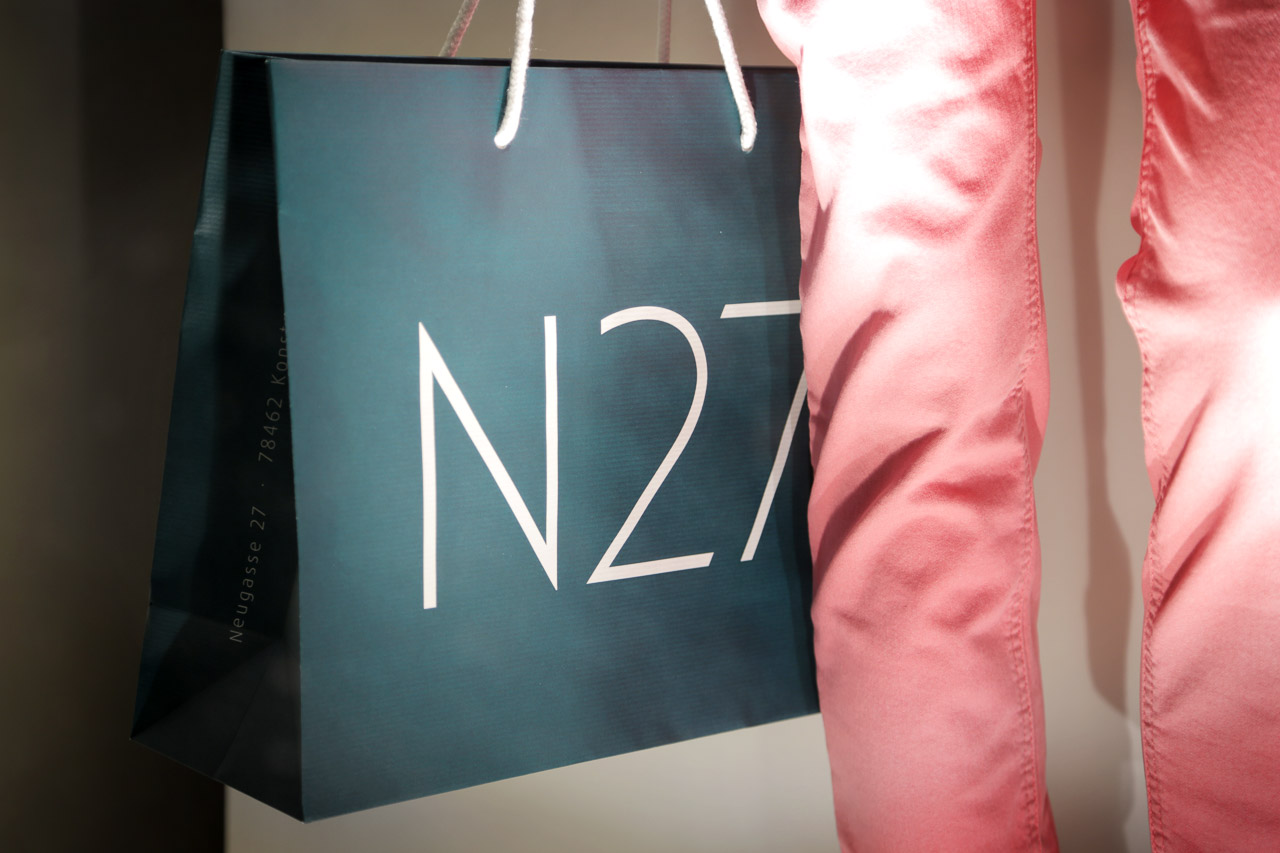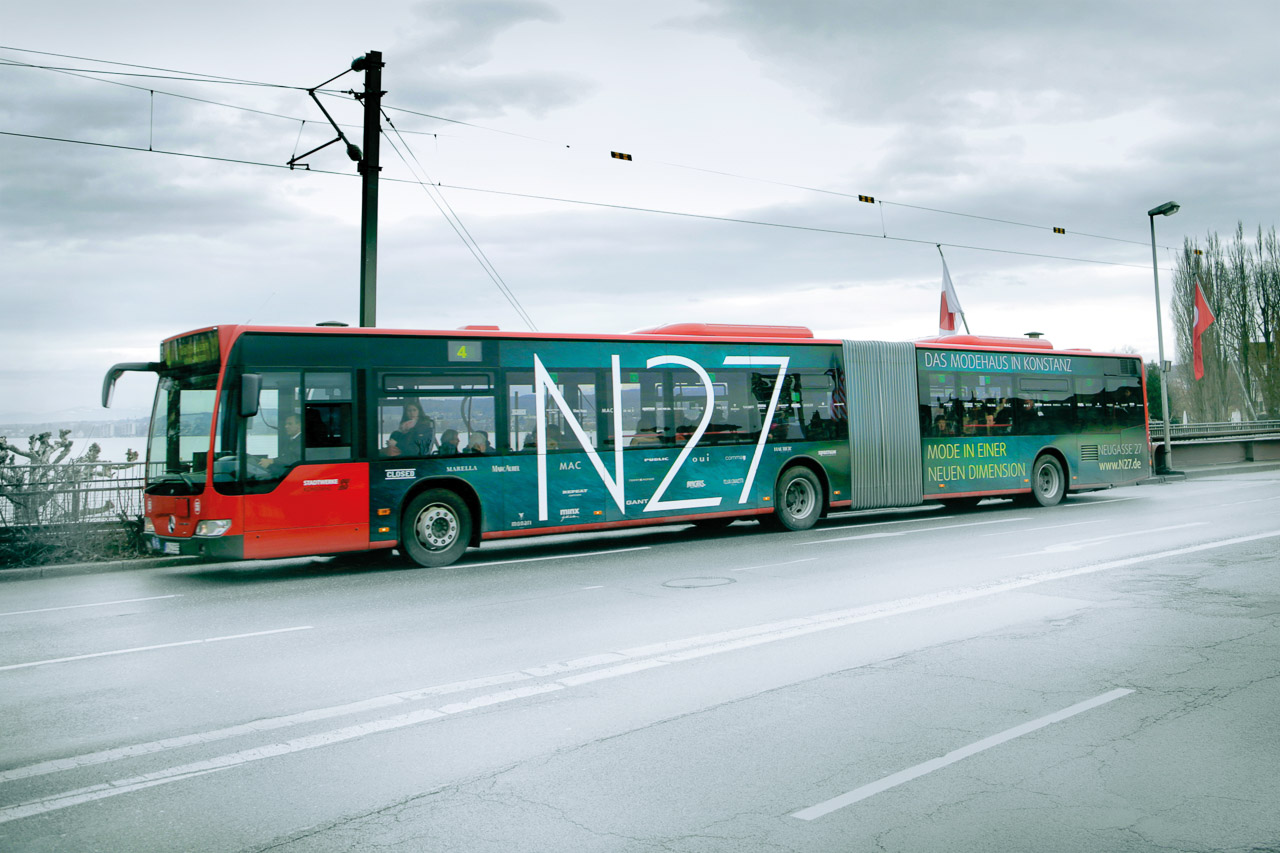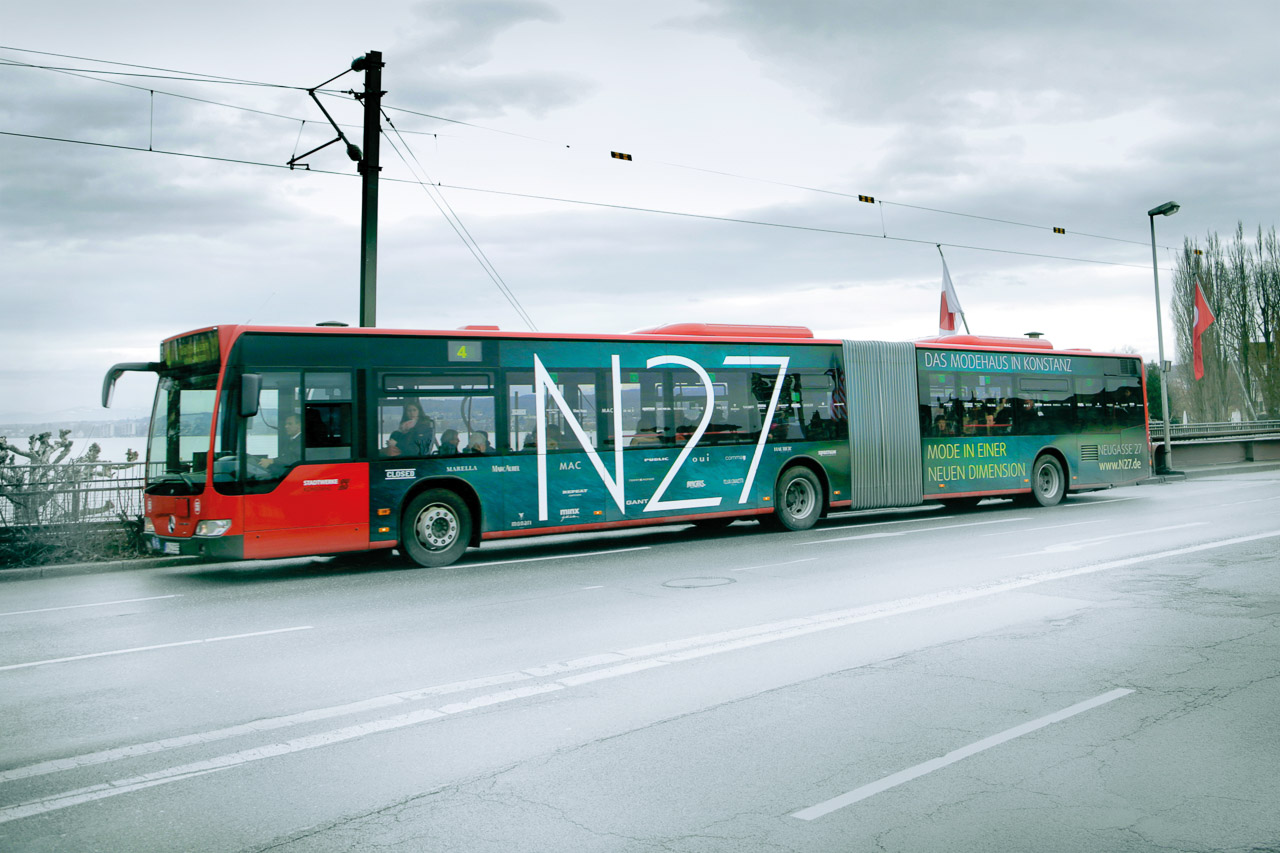 Other applications in various channels include services such as advertisements, direct mailings, the design and implementation of an e-mail newsletter, a website, photography and much more.