Linetrack stands for a simple and effective improvement of the process of information exchange in complex value networks. To achieve this, the award-winning startup digitizes process tracking from the start of the project to the end of the project.
Services:
Customer:
Linetrack GmbH
For the stakeholders involved in today's value networks – also known as supply chains – what our customer Linetrack has invented sounds like a beautiful dream: a cloud-based process tracking platform that all stakeholders in the value network can access in order to jointly track all process progress in the project.
Let's take a look at today's reality: The cross-company exchange on the current project status takes place by phone, by mail or via meetings. This information is then archived in more or less clear sheets. On average, employees responsible for projects need about one working day per week for this, and yet they have no planning reliability that would allow them to react early to problems such as delivery bottlenecks.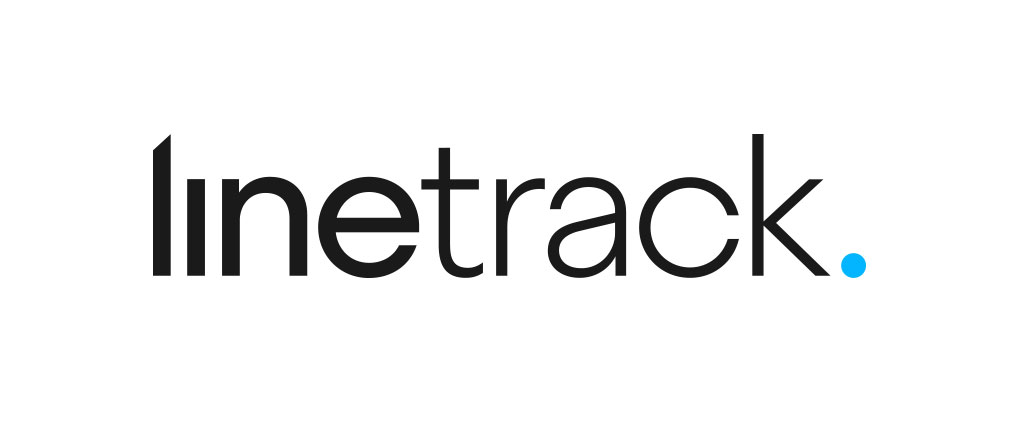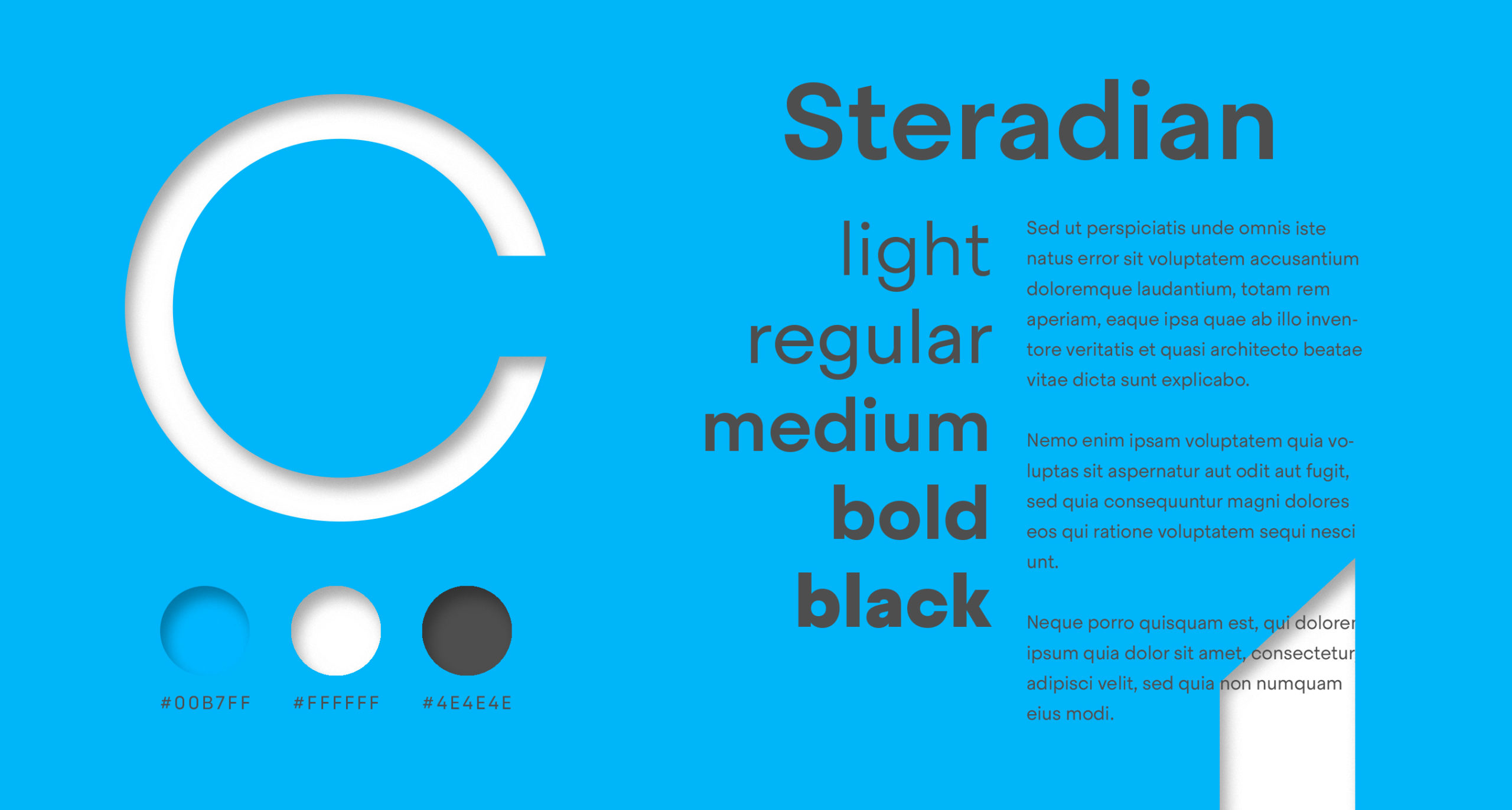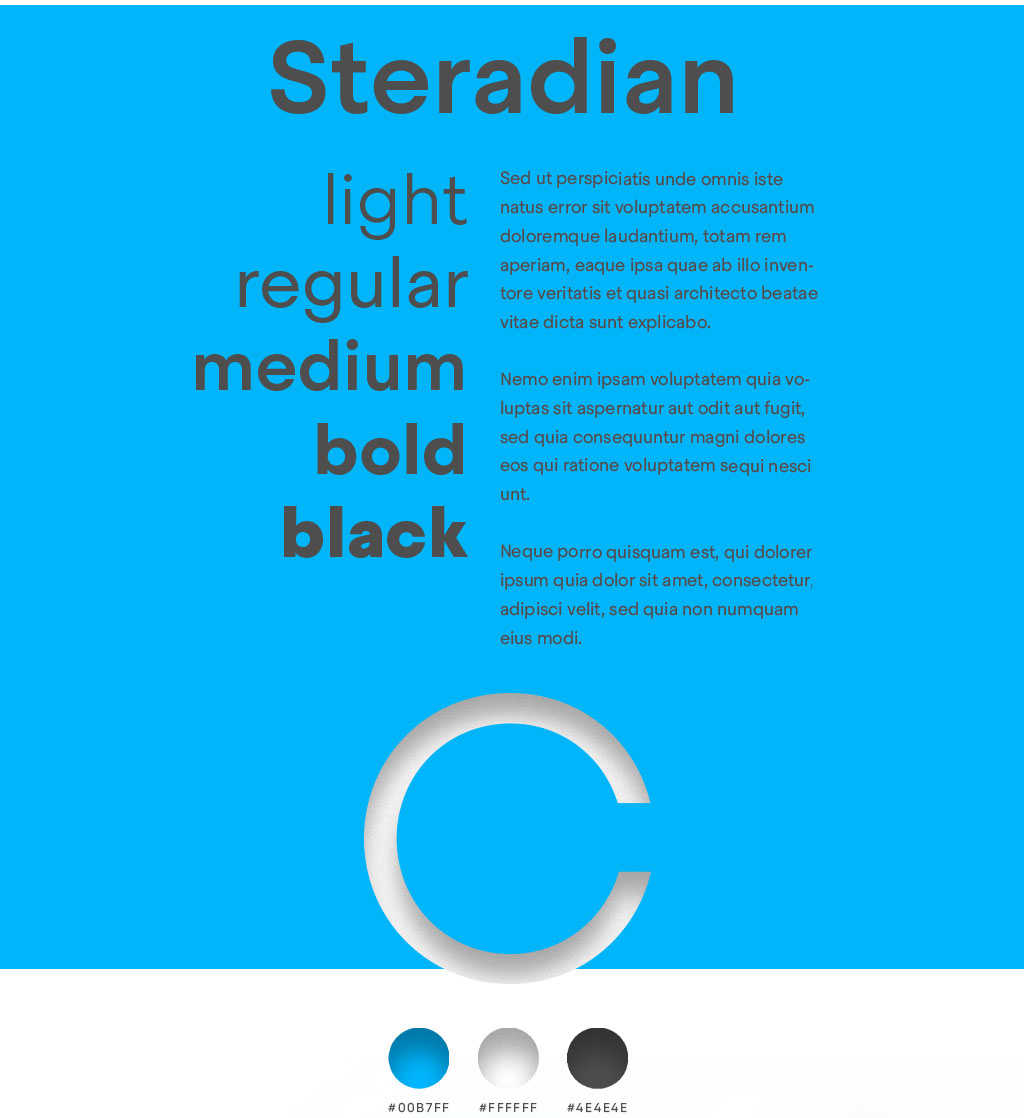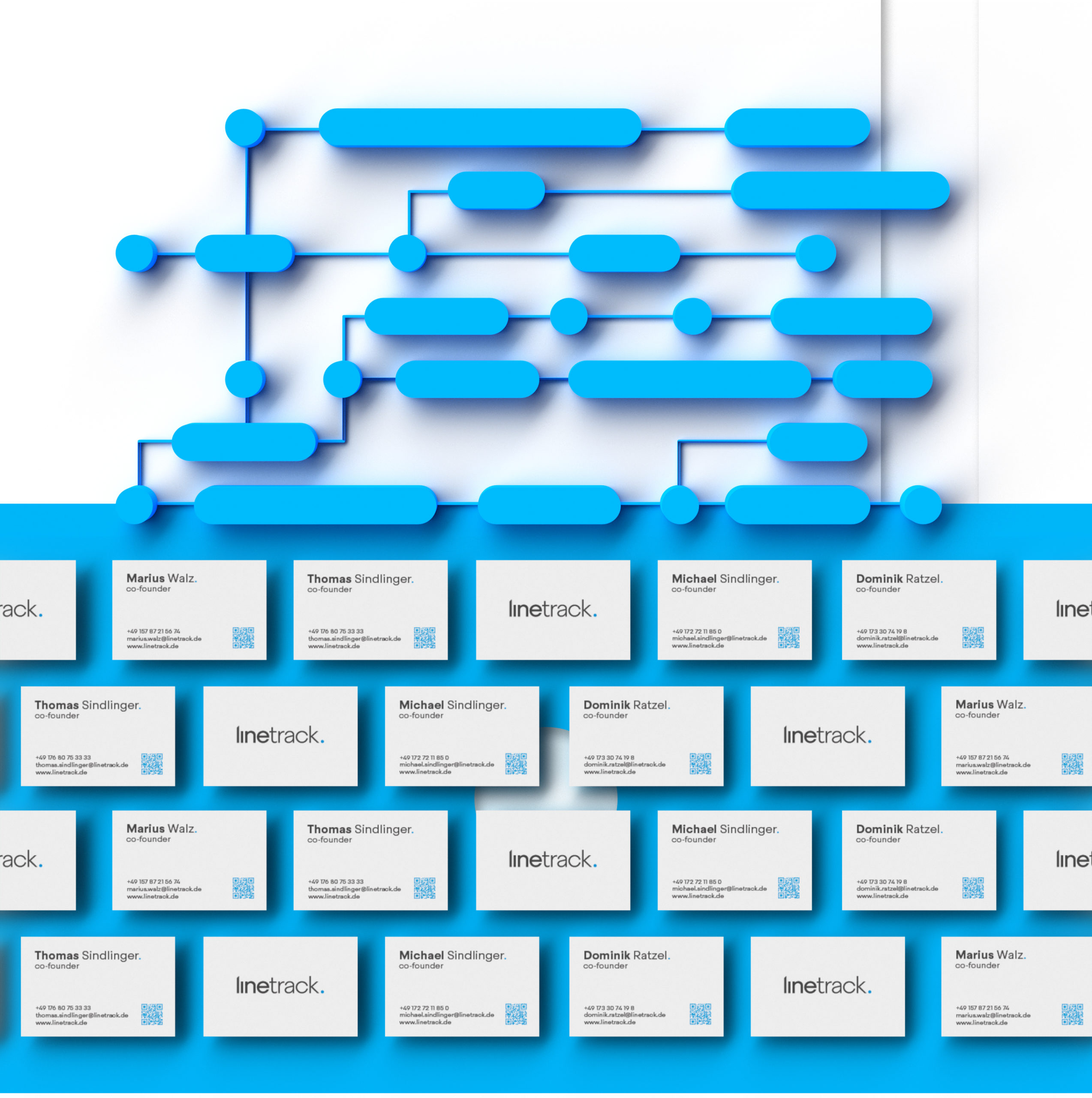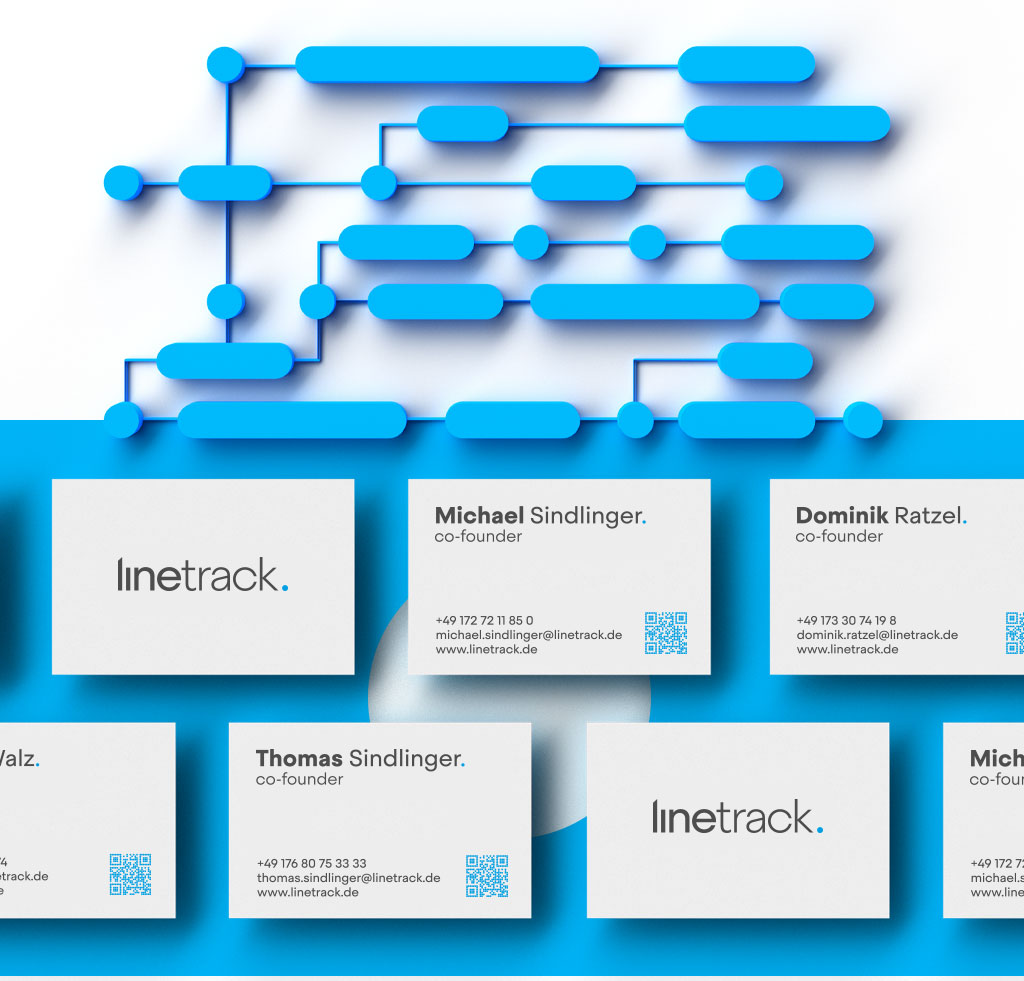 Linetrack revolutionizes these processes. Through the milestone-based Linetrack modular system, individual projects can be configured and variable areas of responsibility assigned. As a result, all actors with partial responsibility are integrated on the web platform to process their tasks in the designated time frame.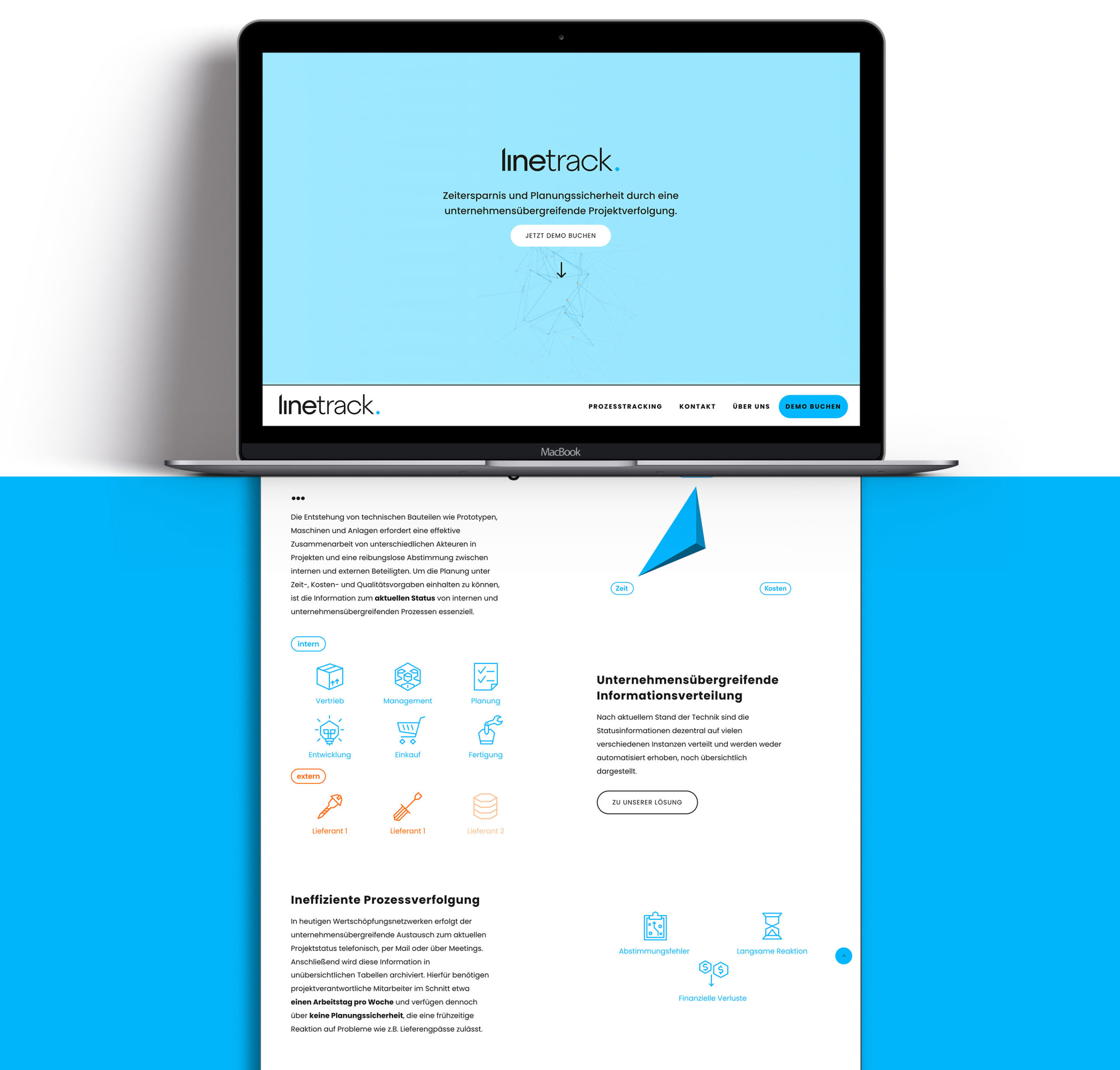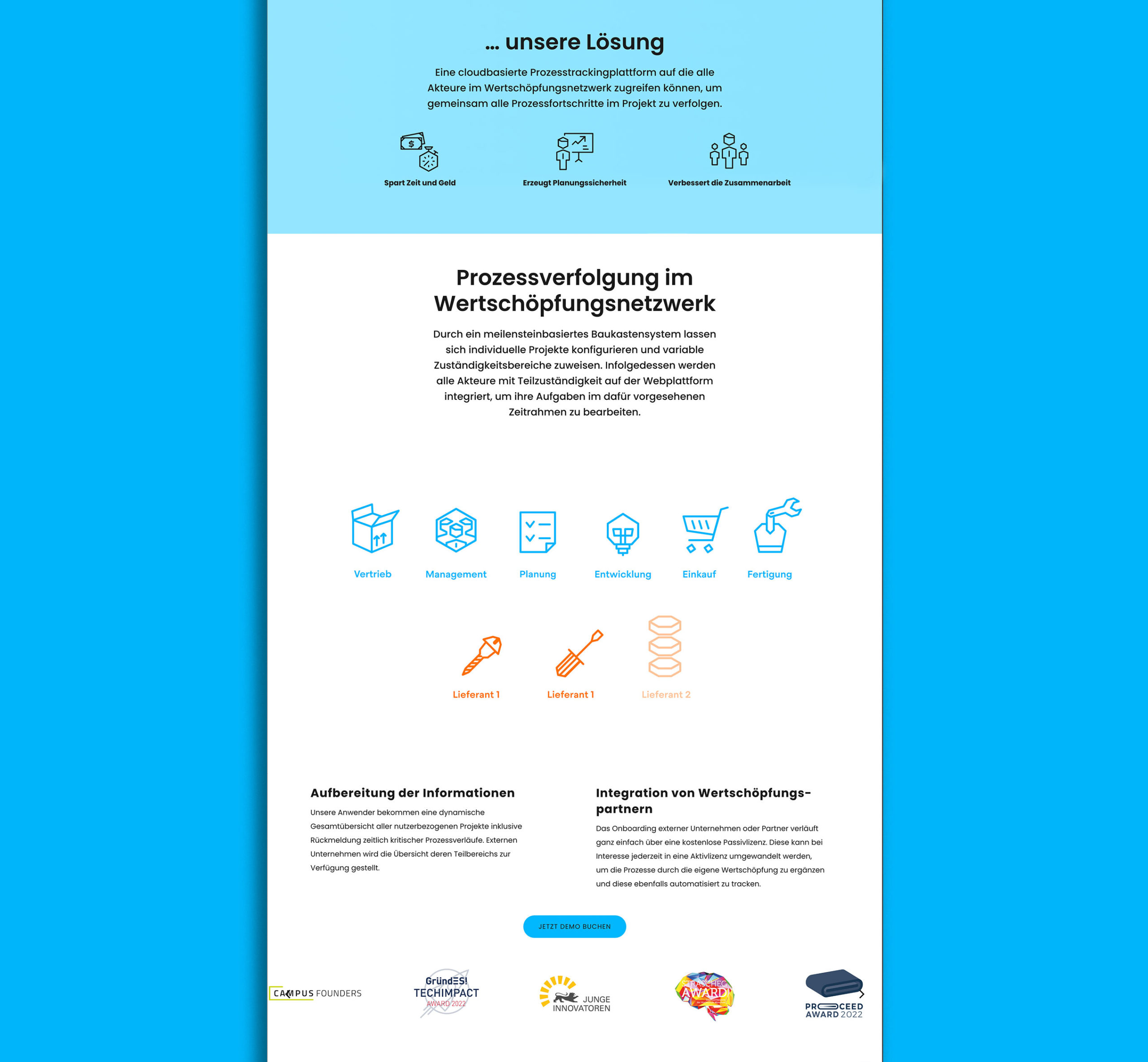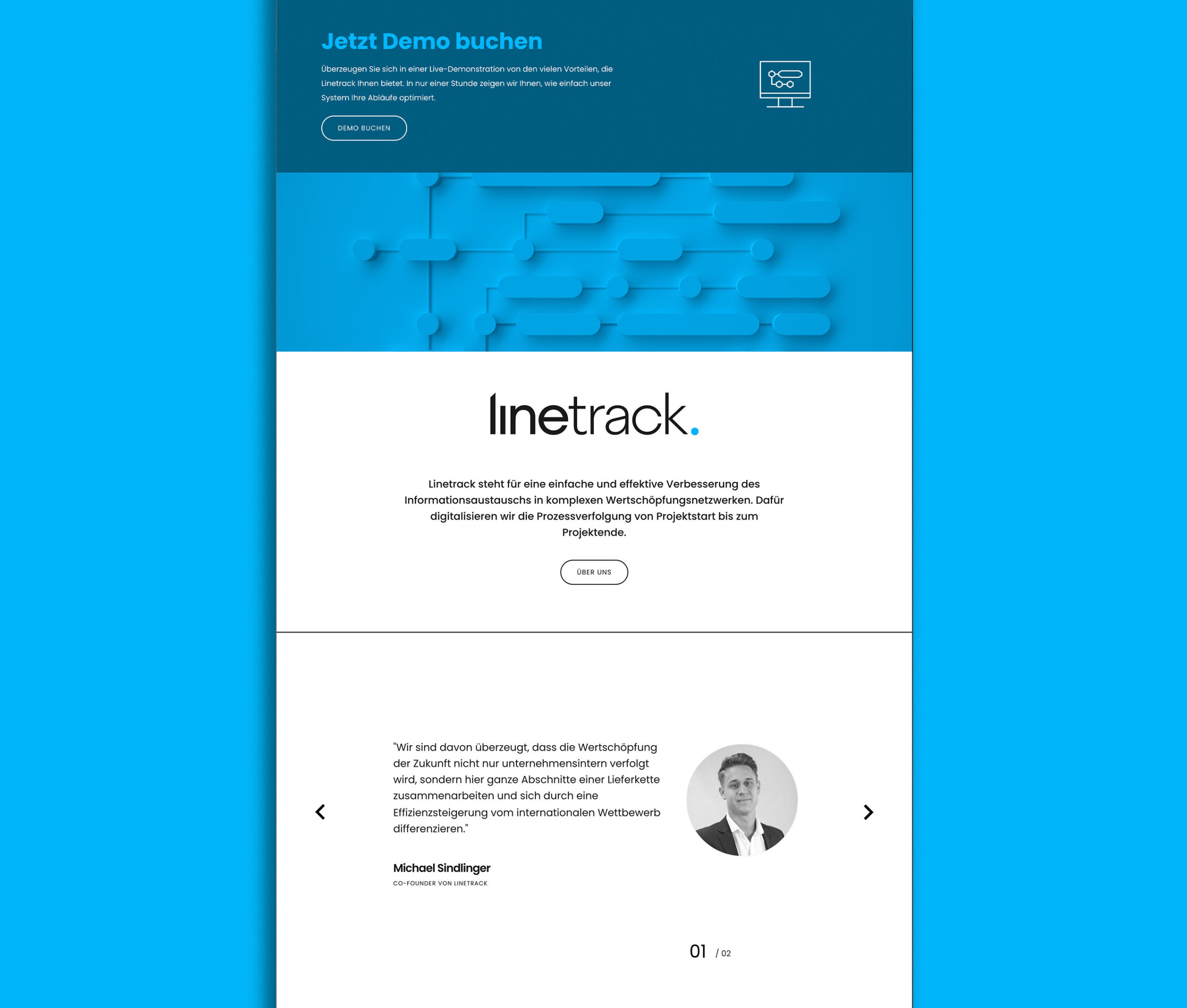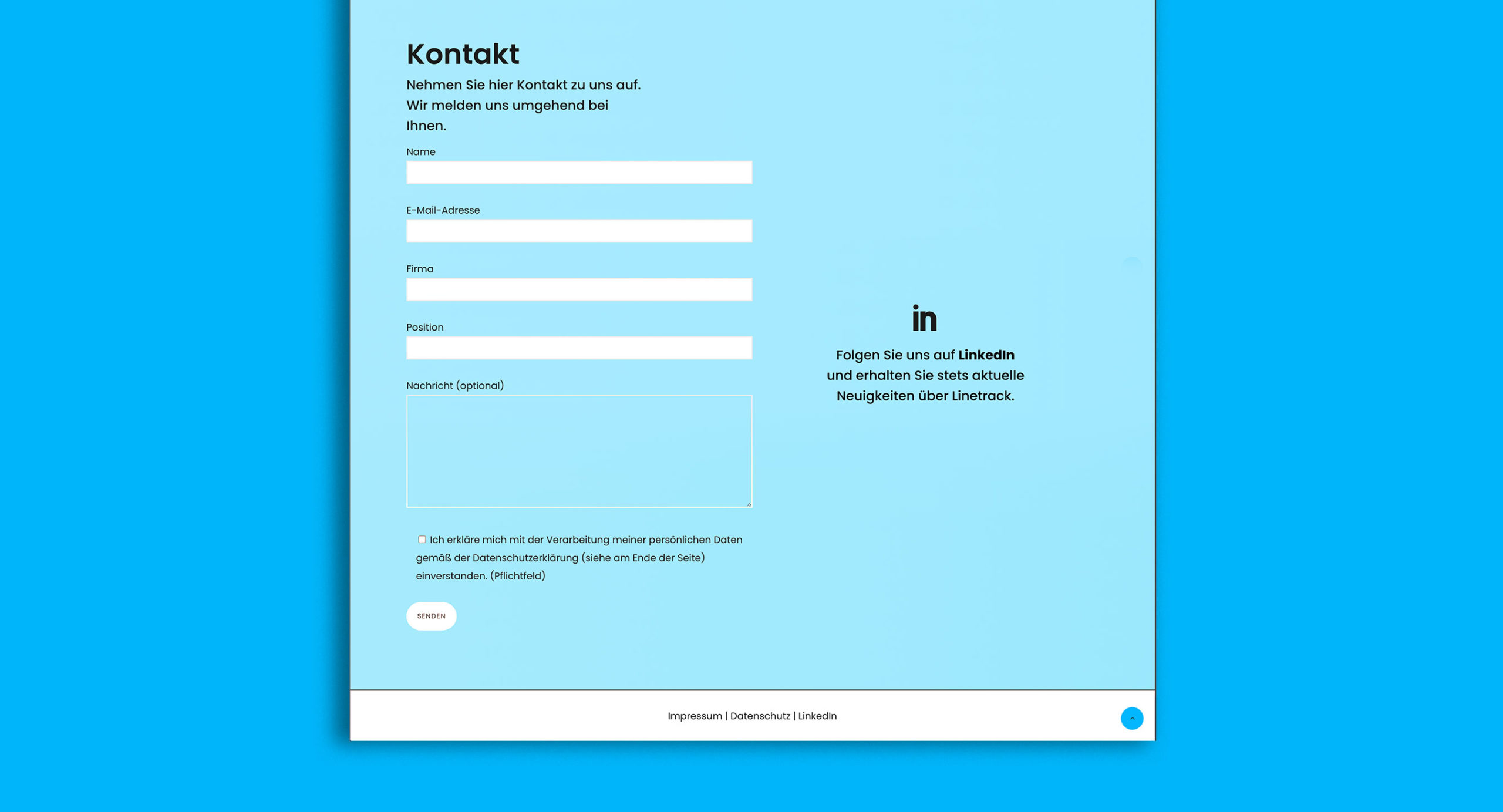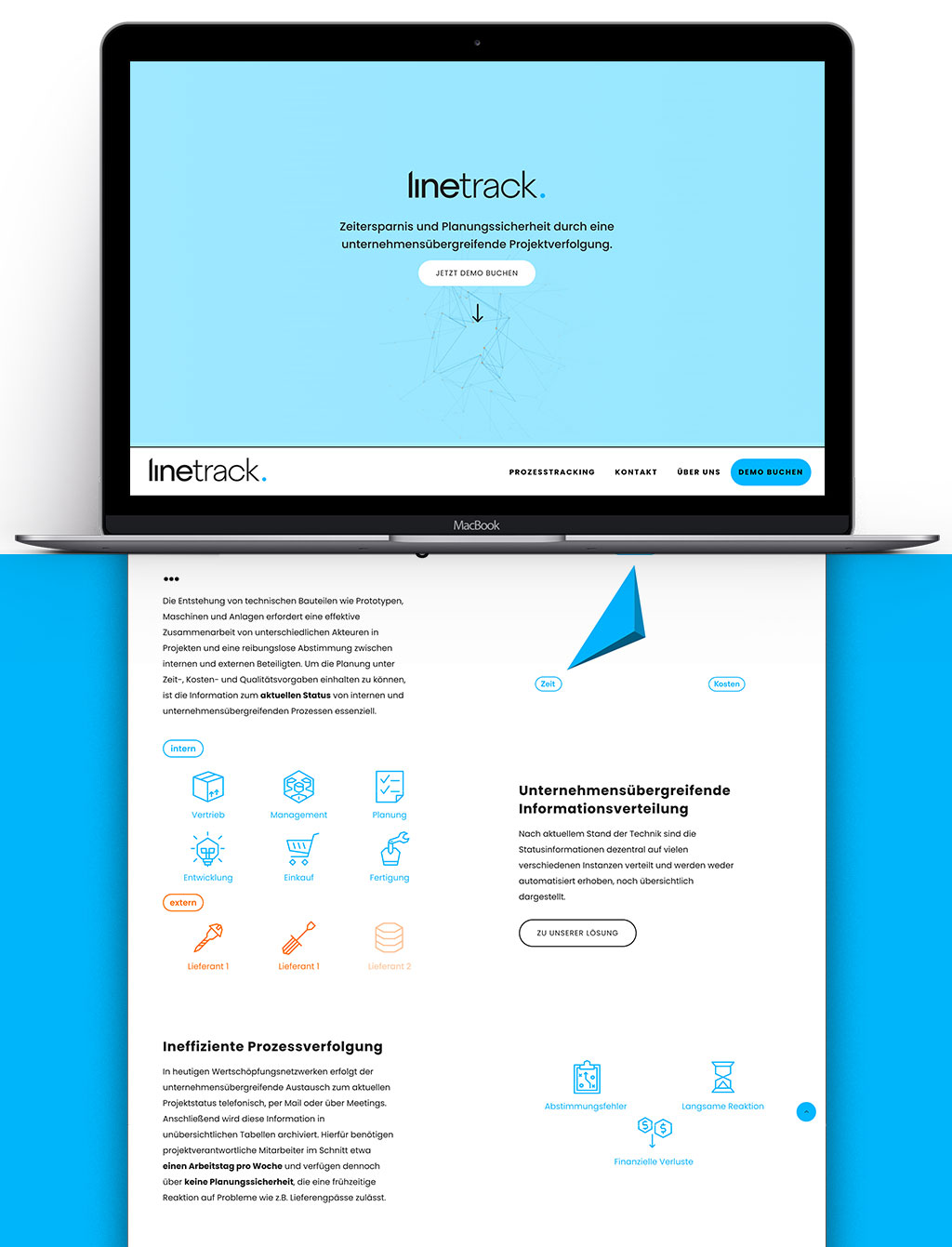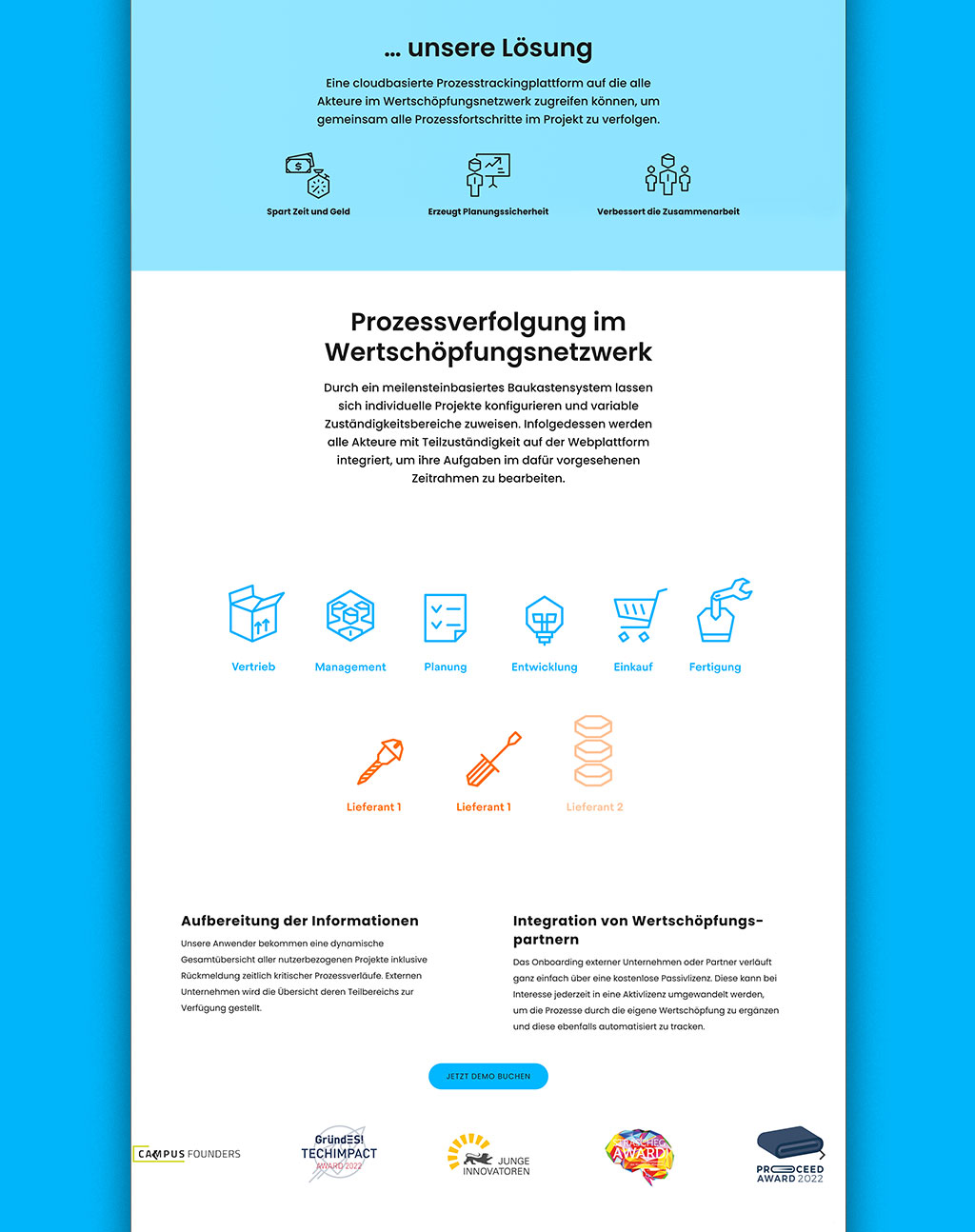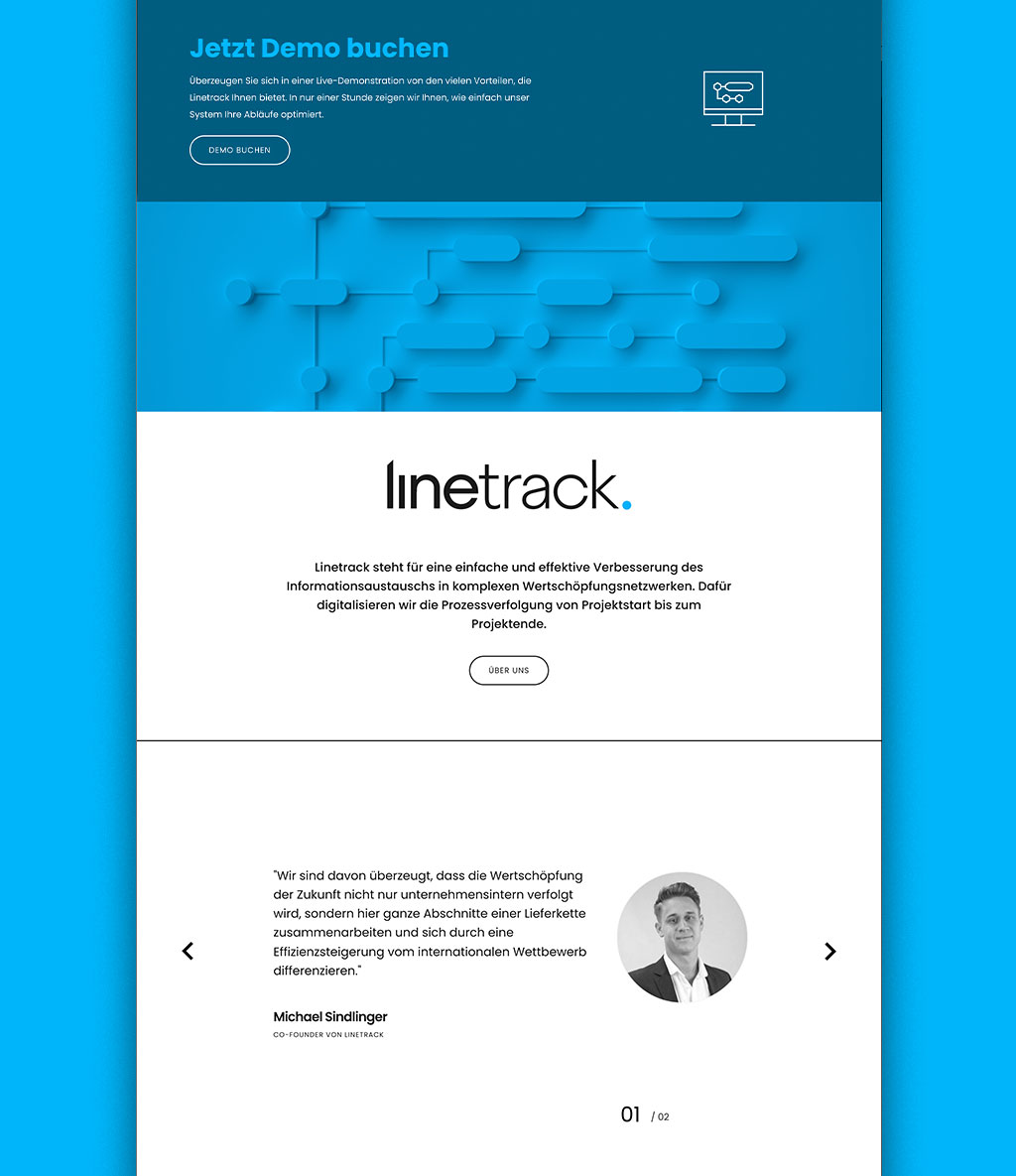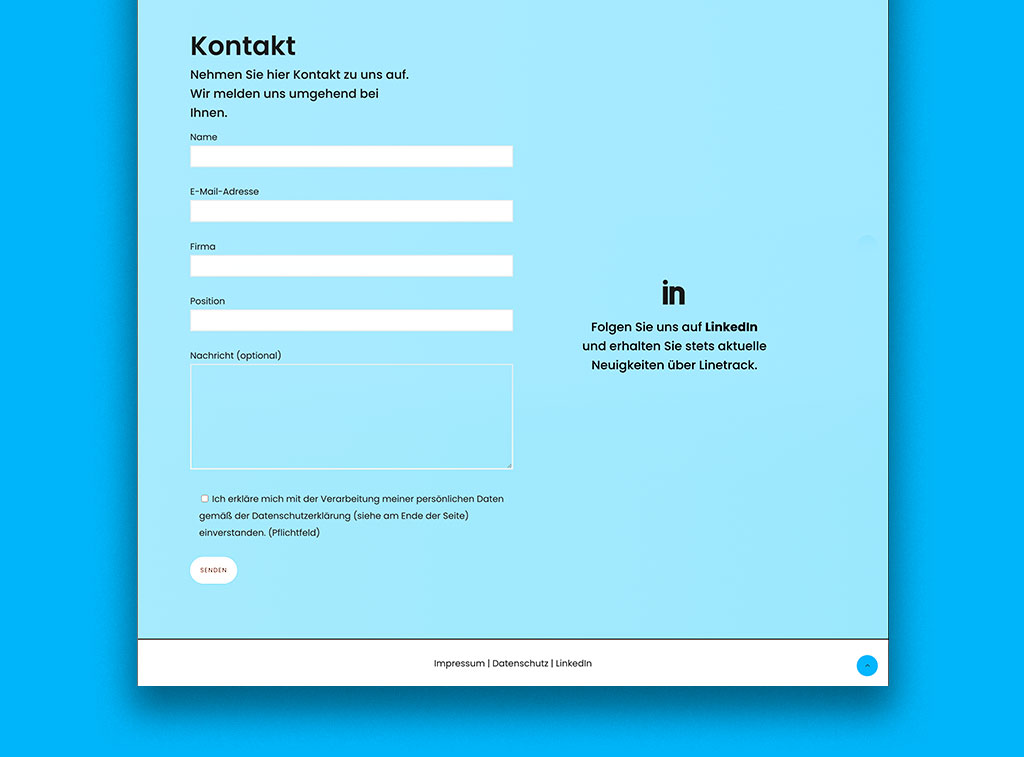 All further details can be read on the website, which we developed together with our clients in the course of the corporate design process. Our services went far beyond communication design, photography, web design and copywriting, as we also advise Linetrack as a sparring partner in the area of branding.
Thank you for the excellent cooperation. We wish you a great start and are looking forward to accompanying you on your way.