Wastewater Treatment Plant Trail
The disposal companies of the city of Constance (EBK) take care of waste and water disposal. Dirty water is not simply disposed of, but is first treated in an elaborate process. In order to explain this process to the people of Constance and all other interested parties, there has long been a sewage plant nature trail. We were now allowed to completely redesign it.
Services:
Customer:
EBK – Disposal companies City of Constance

As a warm-up, so to speak, we provided a graphic update of the EBK logo in a preliminary step. We didn't reinvent the wheel, but identified the one with the greatest graphic potential from the existing variations of the EBK logo and just put the finishing touches on it. This updated logo is much more compatible with our graphical concept for the display boards of the sewage treatment plant nature trail than the previous relief variant would have been.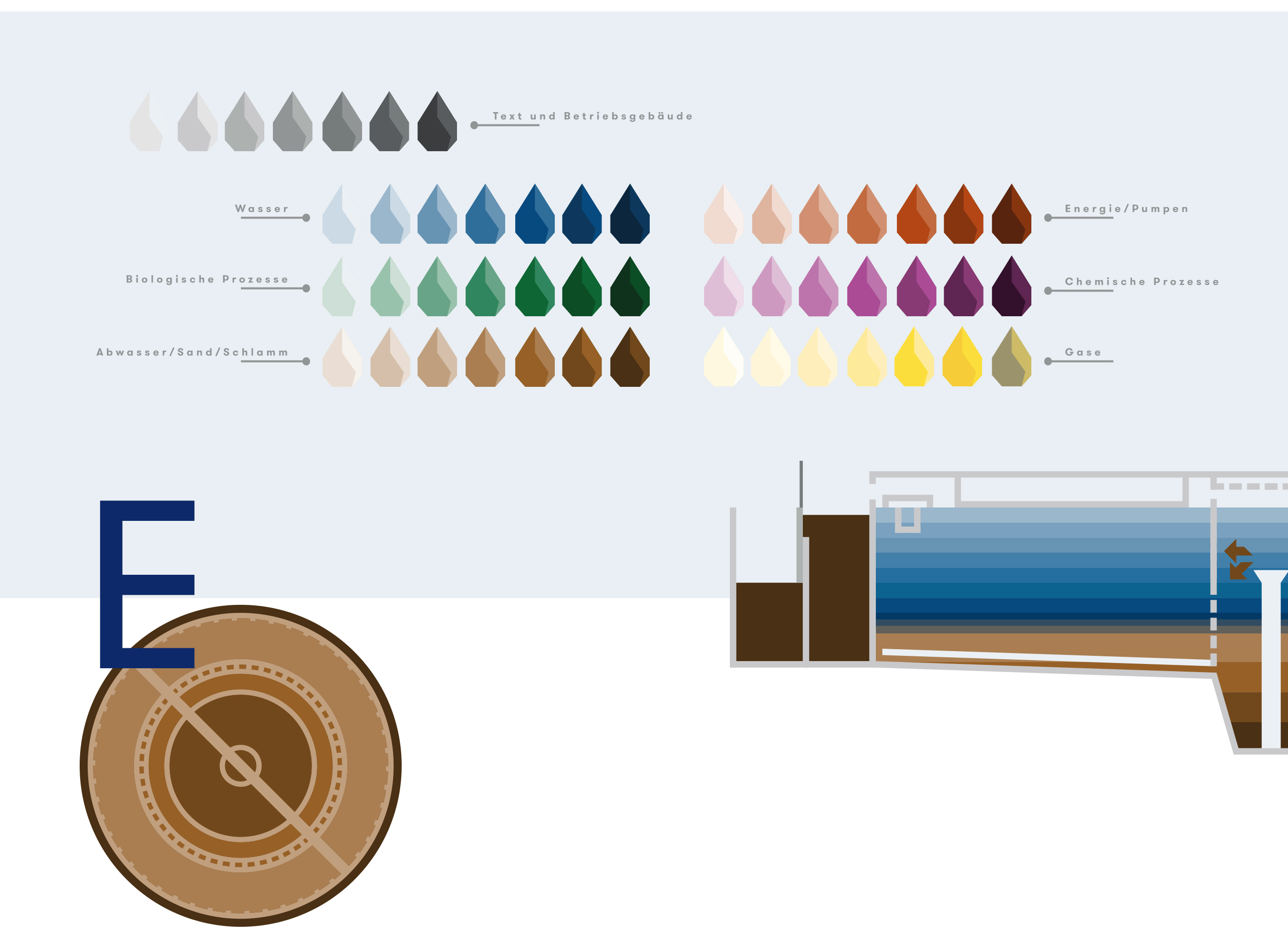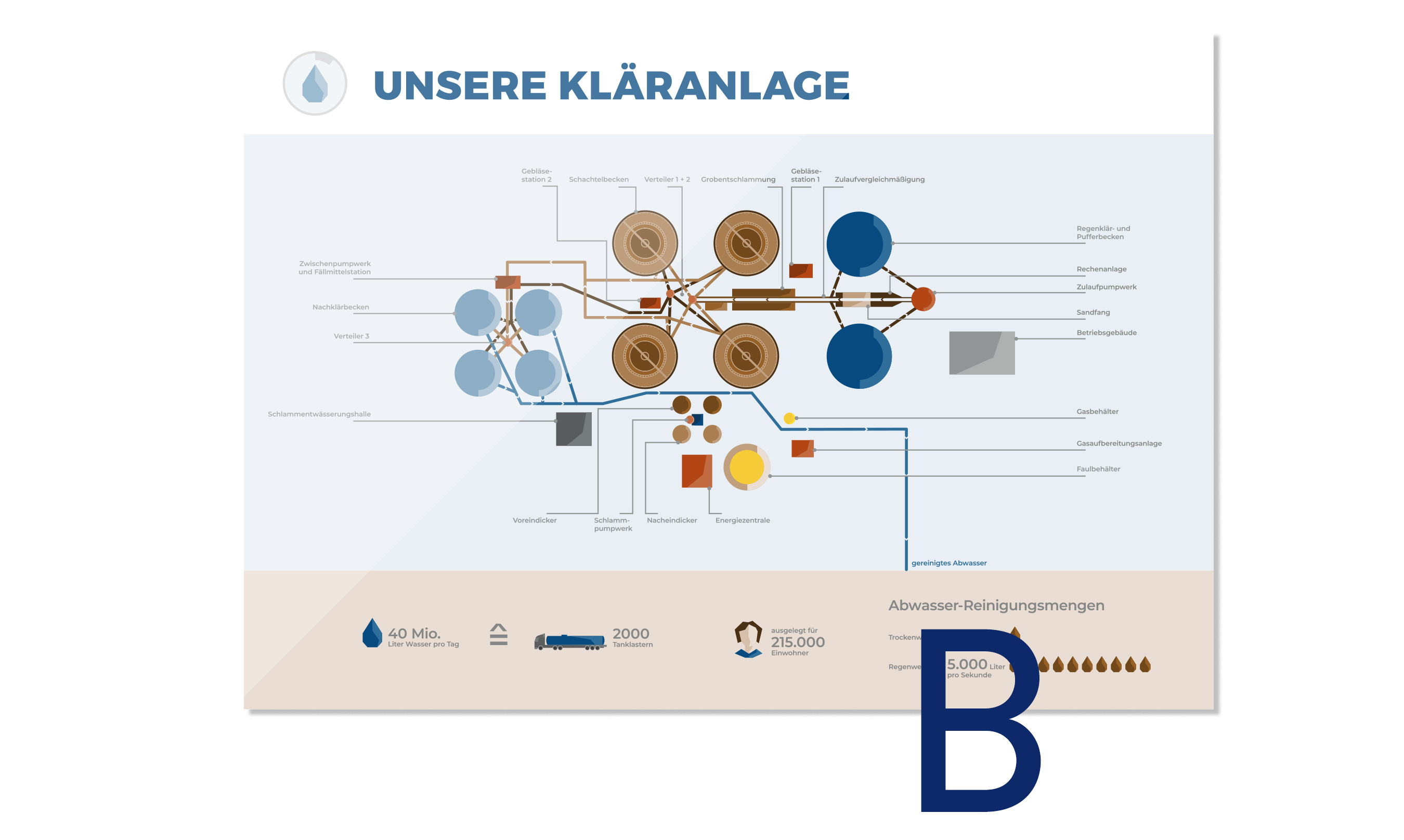 For the infographics, we developed a reduced basic design based on a deliberately coarse form language and minimally indicated plasticity through light edges or shading. This visual principle runs through all the panels of the educational trail of the sewage treatment plant. Together with the customers, it was also possible to reduce the complexity of the information conveyed. Less is often more. That's why we also worked on the content level. In combination with a design grid for the panels that neatly separates headings, main and marginal content, the result was a modern look that is fit for the years to come.