There is a reason why Edeka Baur has become indispensable not only in Constance, but also in many other places in the region. It is the combination of freshness, quality and shopping experience that convinces customers. The 25th anniversary is a wonderful opportunity to celebrate this in its very own, down-to-earth way. We were commissioned to develop the anniversary campaign.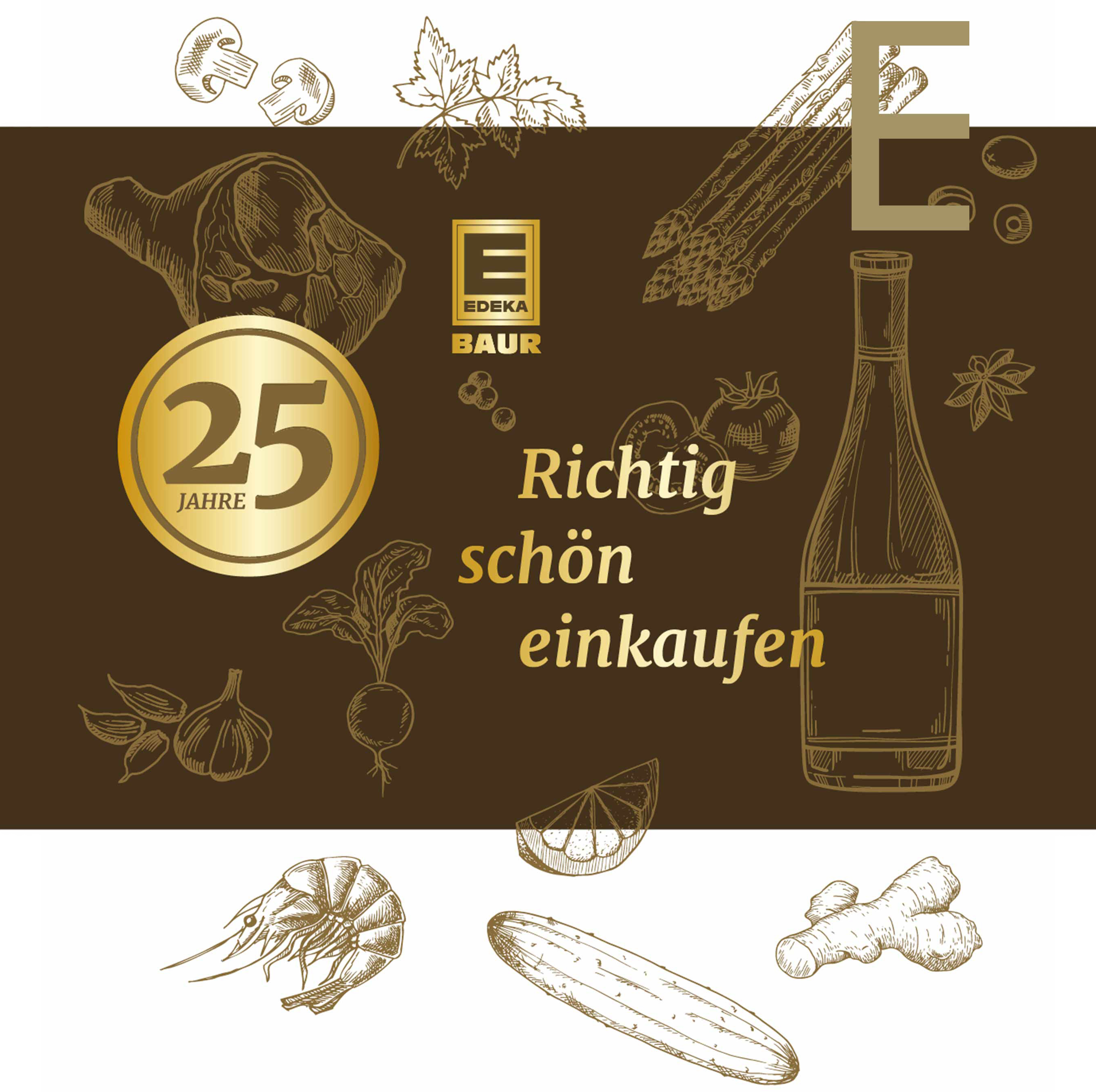 Despite all the joy about the renewed cooperation with our dear neighbors, we were aware: It is "just" another anniversary for the target group. Clarity in communication and finding the core of the message were therefore the top priorities. In several iteration loops, we developed a valuable signet and an emotional, powerful color world. We combined both and enriched them with a texture of food illustrations. The result was two implementations: One as a button, which in its circular shape brings a high compatibility to various applications on- and offline. And a second one as a kind of quality seal, which comes into its own in vertical applications such as flags.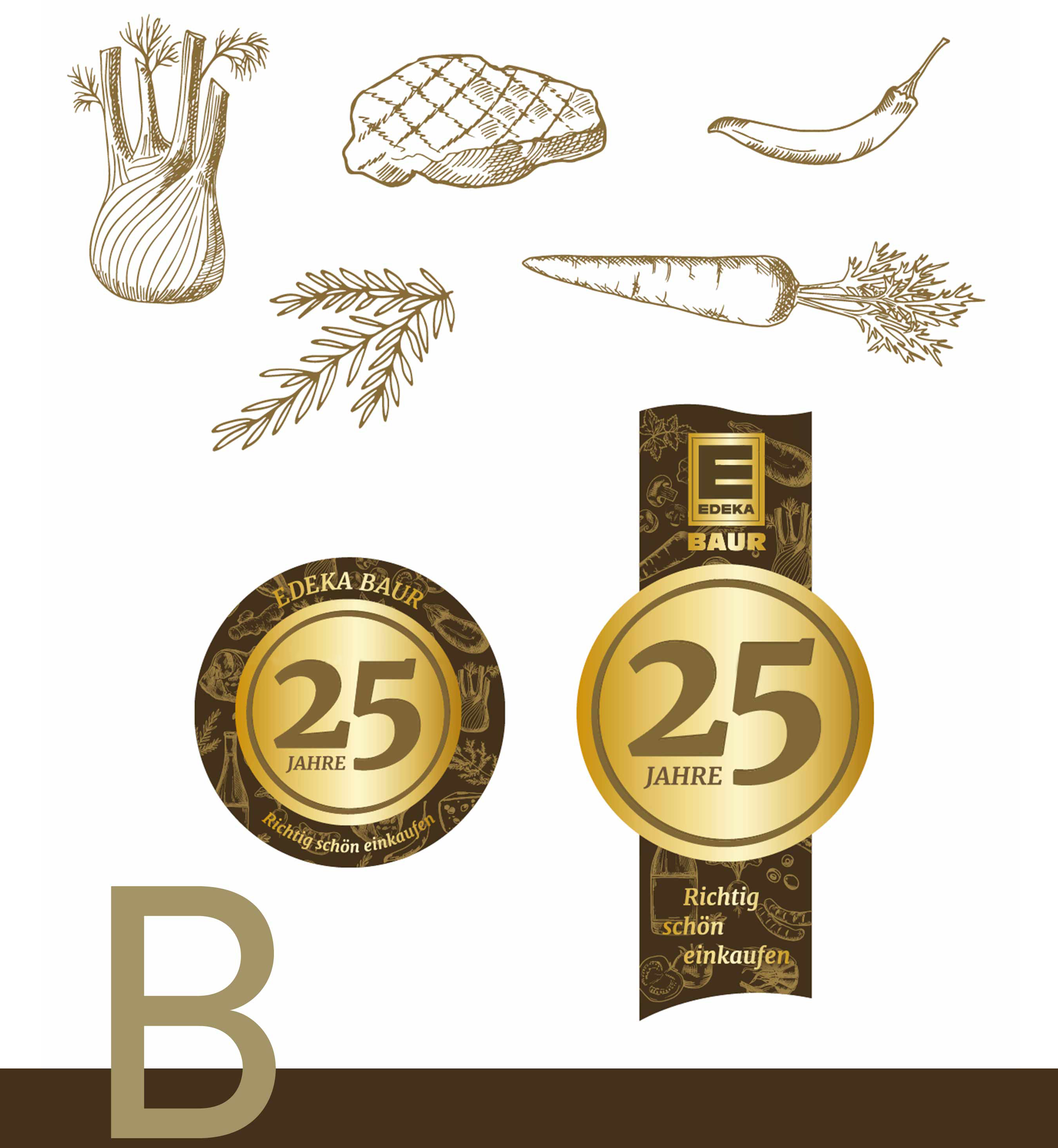 The anniversary design resulted in a campaign that will be played on various channels: As TV and radio commercials, on social media, on the company website, in an out-of-home billboard campaign, as point-of-sale branding, as customer and employee cards and, last but not least, on fancy buttons that all employees wear on their new professional clothing.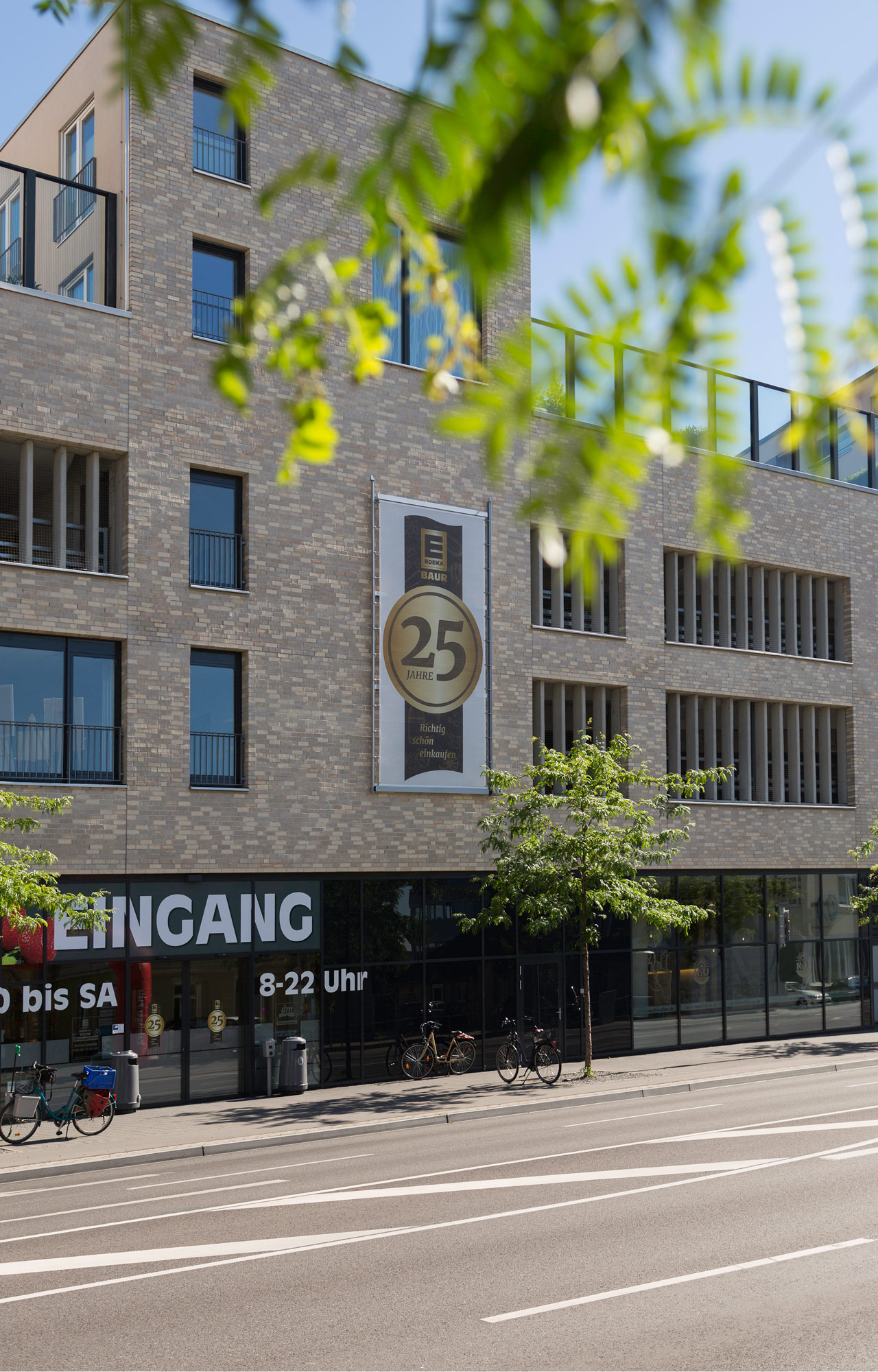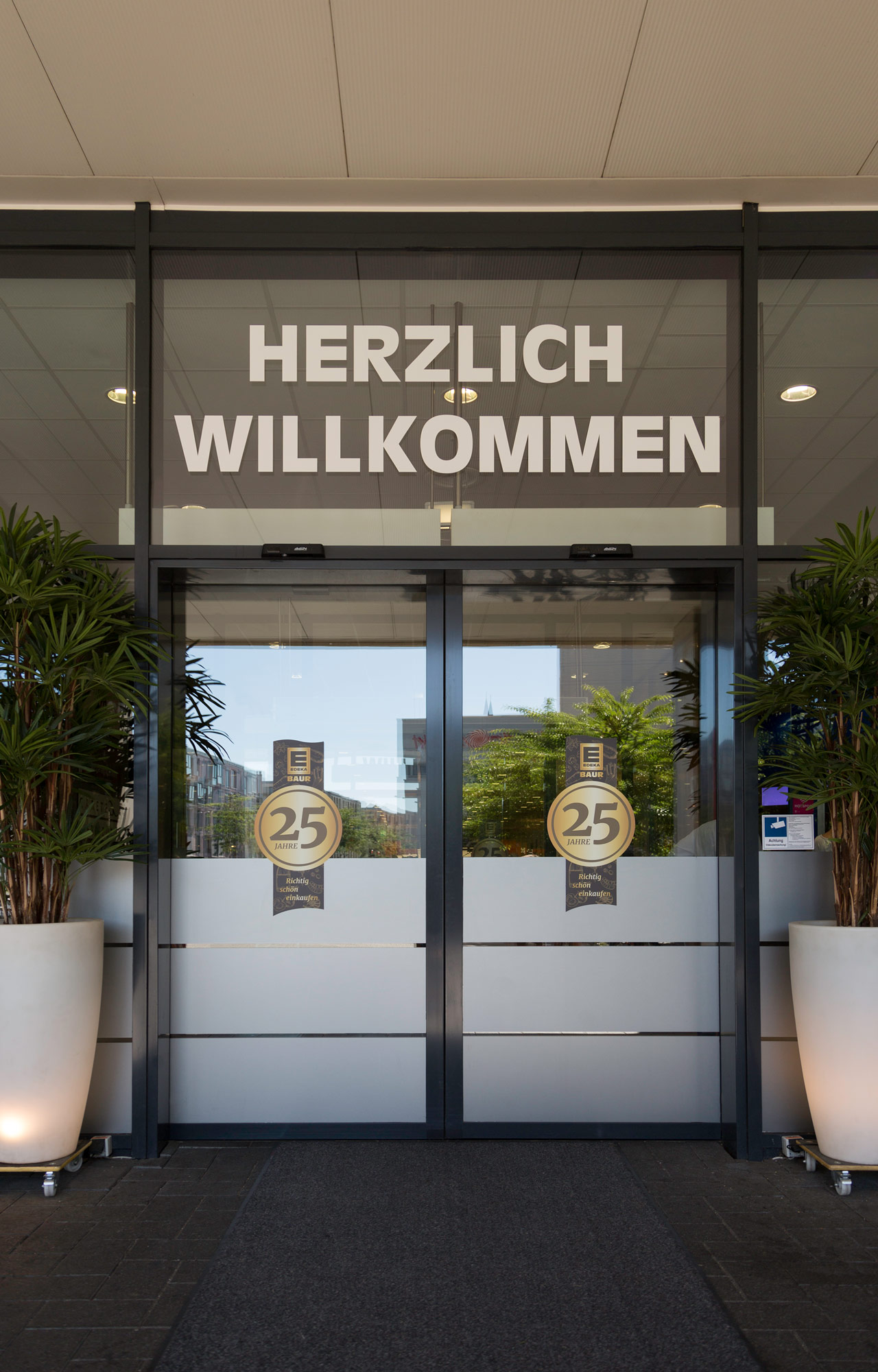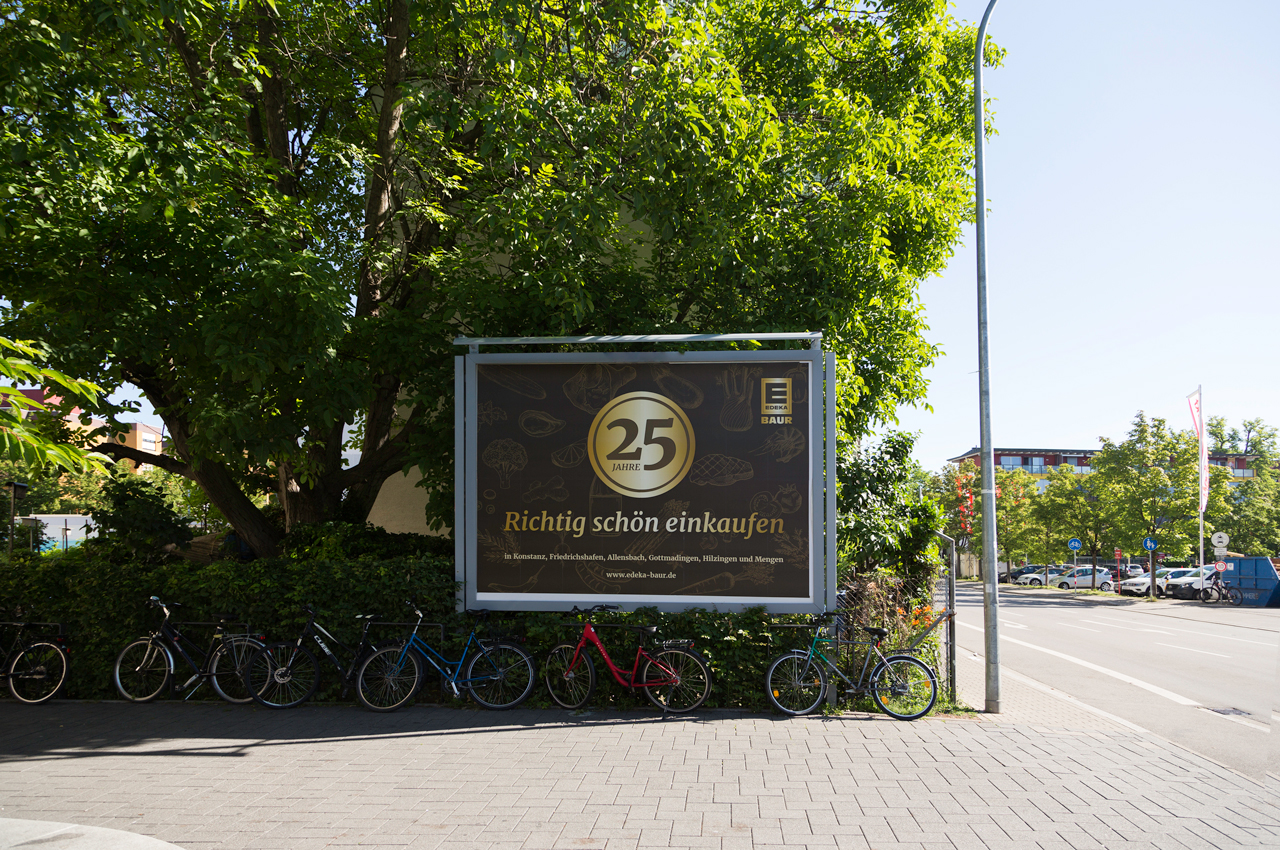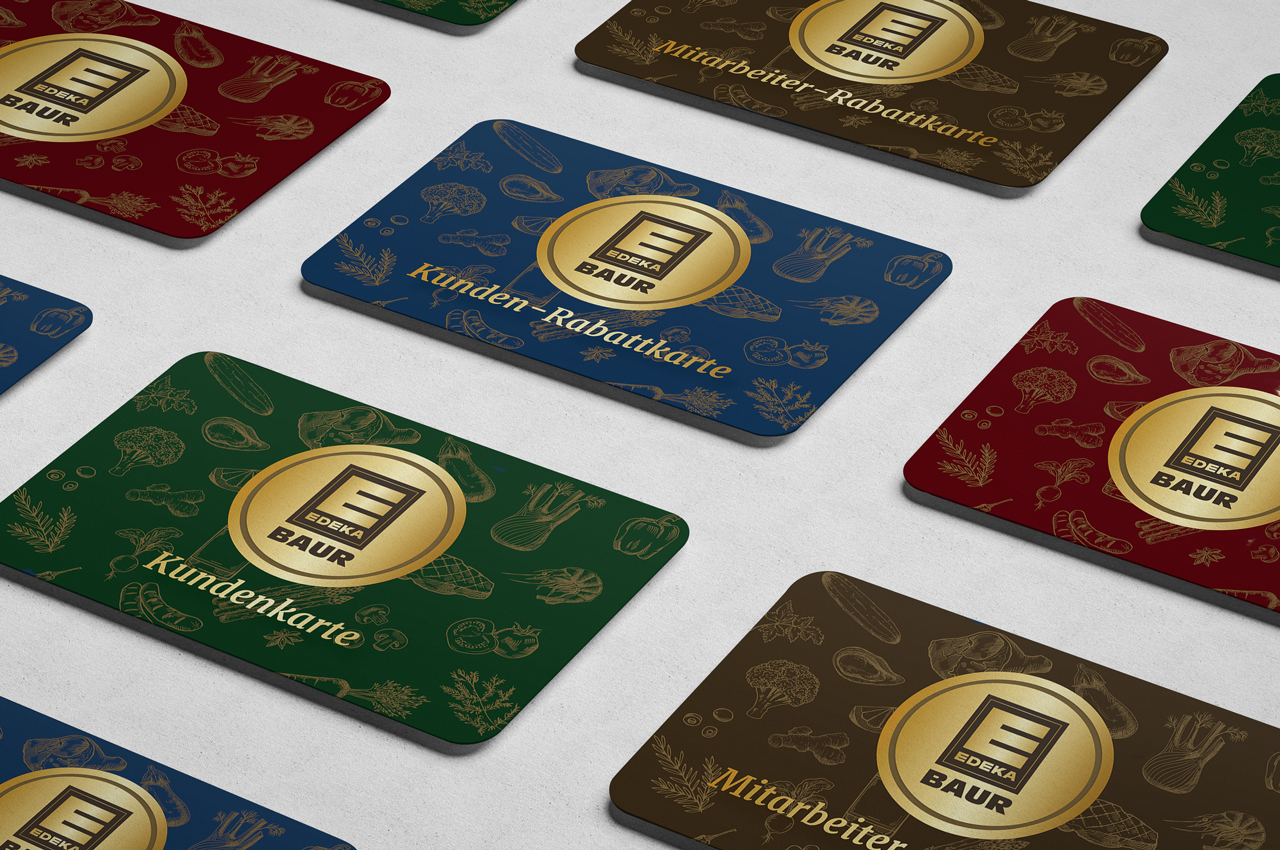 As an additional highlight, we were allowed to photograph the cover of the August issue of the lifestyle magazine Akzent. We translated the claim "Richtig schön einkaufen" into a picture concept: An Edeka Baur employee takes a selfie with customers of different age groups. Positive mood, credible actors – because the really were real employees and customers – and a positive, not exaggerated charisma were the result. It is not an exaggeration when we say: This job was a matter of the heart for us, because: We love our Edeka Baur.