cobra computer's brainware
cobra computer's brainware is the provider of an innovative Customer Relationship Management CRM system, which is available in various expansion stages for different target groups. The company, which like us is based in Constance on Lake Constance, commissioned us to fresh up its corporate image. A job in which we were able to use our graphic skills as well as our illustrative skills.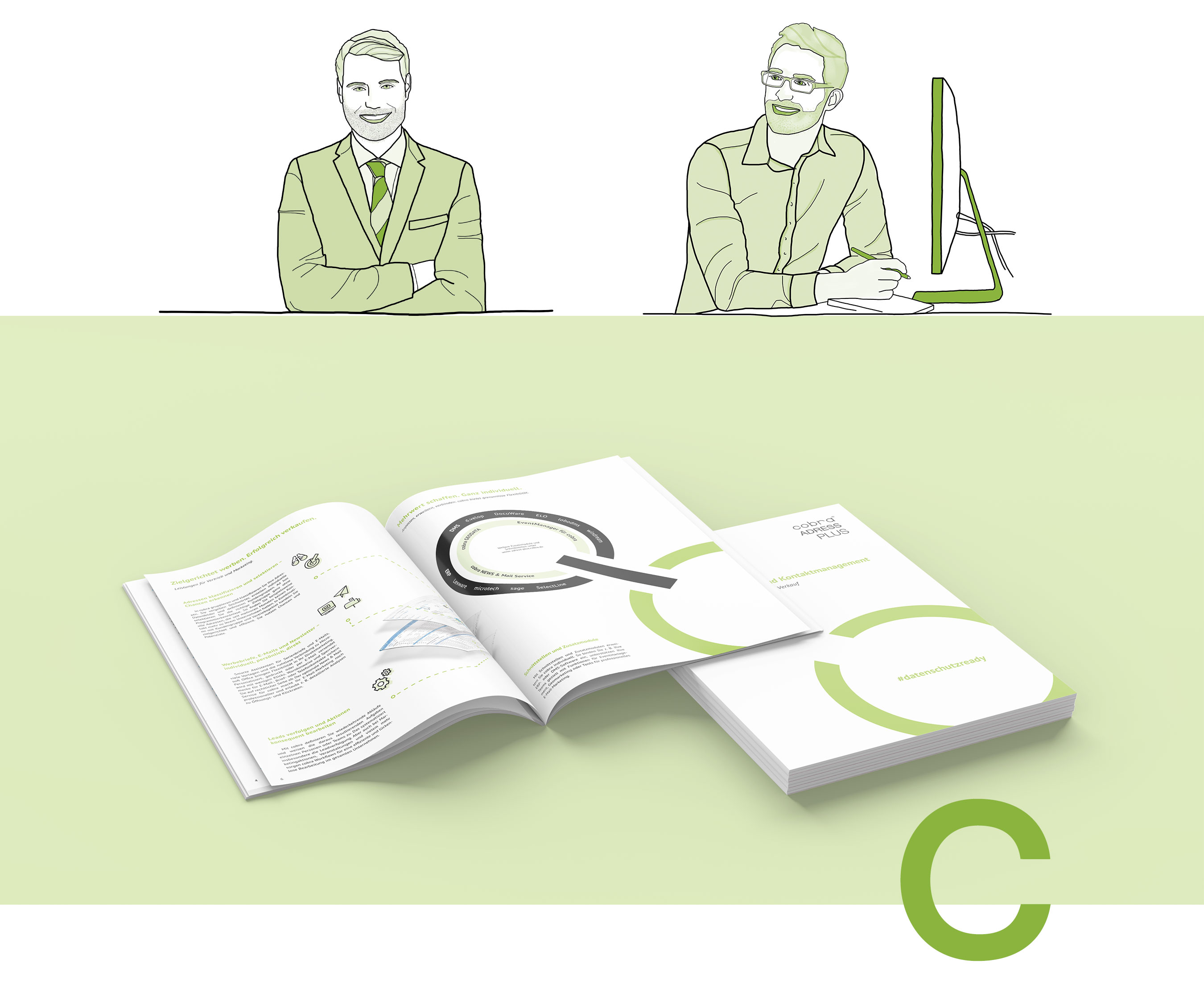 In the course of the corporate redesign, which we started with a brand workshop, we reworked the product logos and developed a graphic concept for all applications based on the small "c", which has a high recognition value due to the striking geometric logo font. It can be found in graphic areas as well as in diagrams.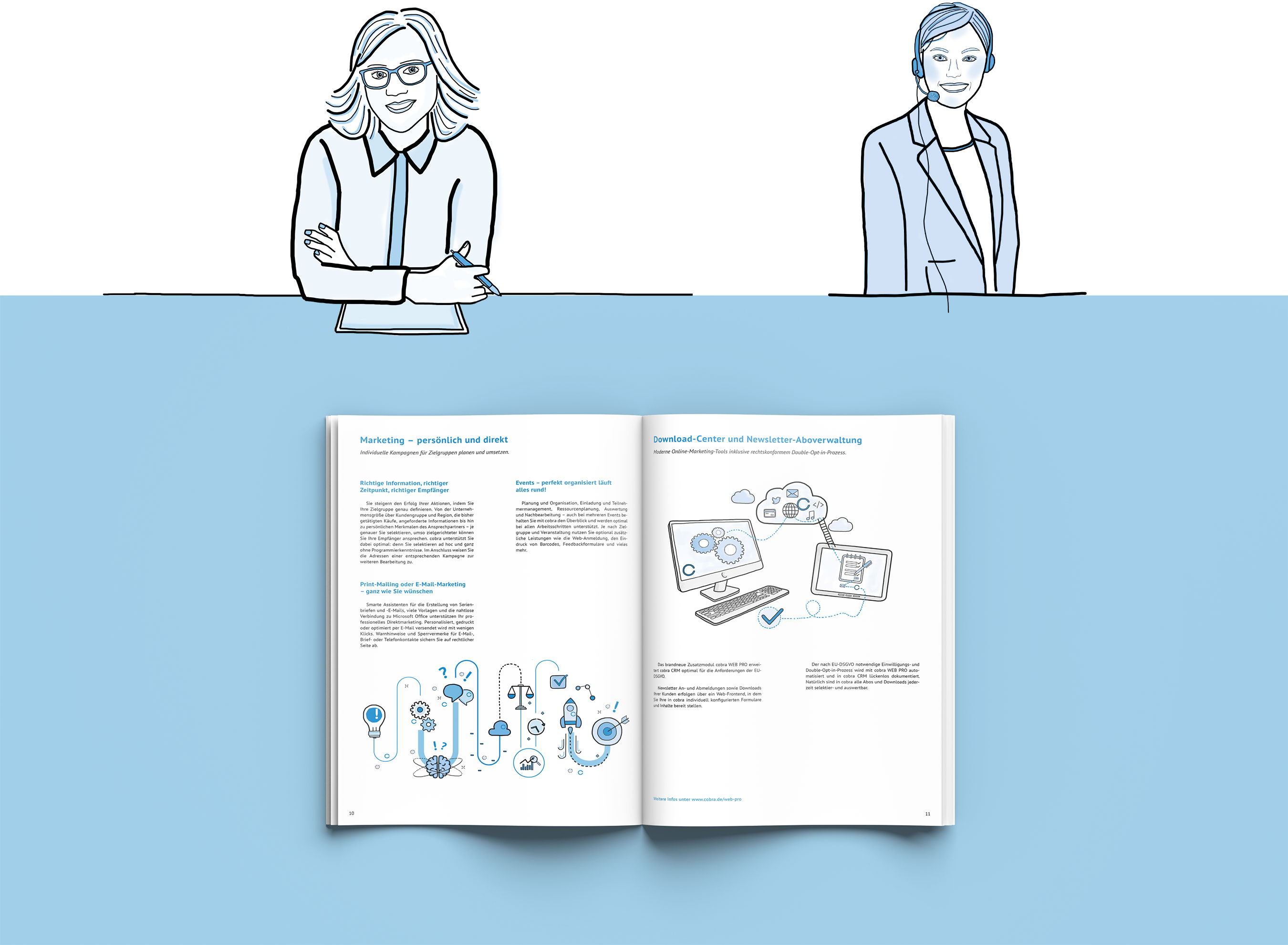 To contrast the clean look with something organic, we developed an emotional and creative illustration style that combines wonderfully with the clear form language of the brochure. The illustrations make it possible to completely dispense with the stock-photo aesthetic that is common in brochures of this kind. The second major advantage is that topics can be illustrated in an appealing way that might otherwise appear a little dry. The consistent focus on these design elements results in a beautiful, coherent overall picture.