The strong network of current and former students of
Constance Business Administration.
The alumni association of the Constance BWL pursues the goal of shaping and expanding the network of existing and former BWL students of the HTWG Konstanz. Instead of just relaunching a website, we immediately developed a positioning, a photo concept and an image film.
services:
Customer:
Alumni Association of the Business Administration Constance at the HTWG Konstanz
The new logo symbolizes the common starting point of all BWL students from Constance and, through the growth of the dots towards the outside, the further development of the individual alumni on their life paths. But what always connects all alumni is the Constance BWL.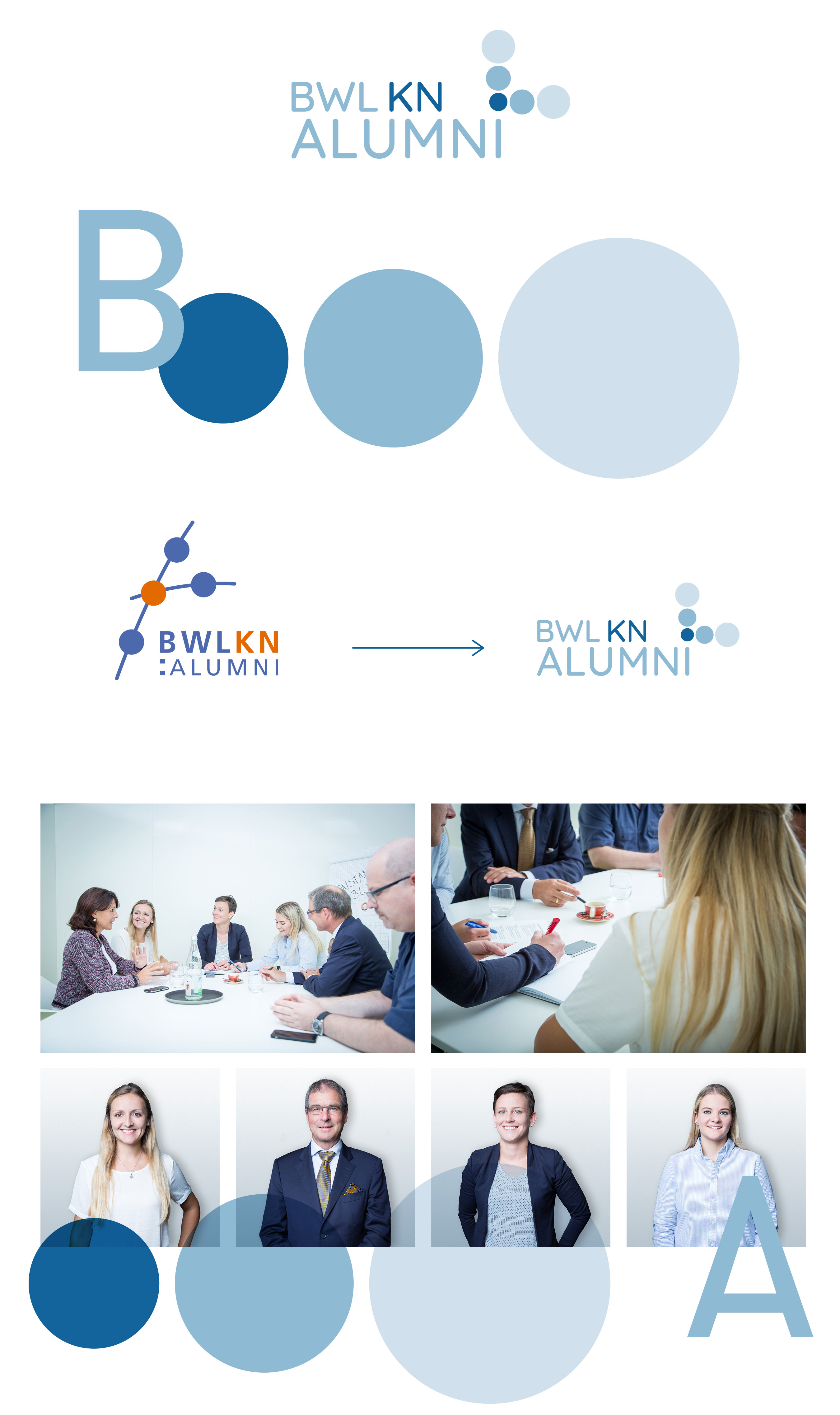 The website is designed in a reduced look and a uniform color climate. The photo concept matches the color climate. And, of course, the photos were made by us.
The image film aims to convince new students to join the alumni association. Members of the association appear as testimonials. The film was shot in our studio with the help of our teleprompter. By the way: Great performance by the actors, compliments!