Buy Local is a nationwide and cross-industry association of regional traders, service providers and craftsmen and offers its members a lot of advantages, for example an umbrella brand image campaign for owner-managed businesses with a high personality factor. We were allowed to conceptualize and design the image brochure for Buy Local.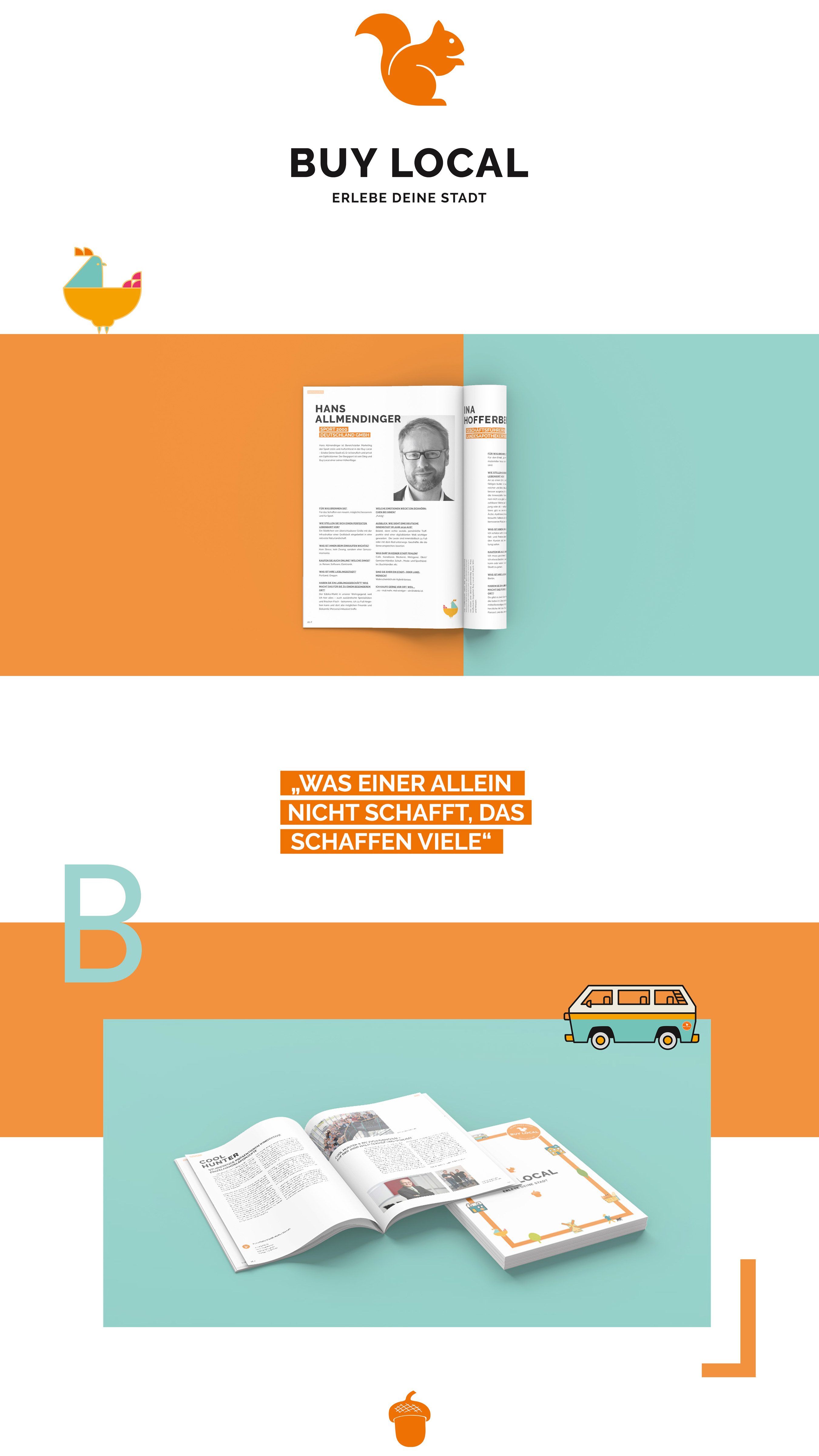 The starting point was the squirrel logo and the signal color orange. Otherwise, following the special position of editorial design in the overall context of corporate design, we were very free in the design of this emotional medium. The content is diverse: members are portrayed in interviews, Buy Local projects are described, background information is given, stories are told.
Interpreting Buy Local's existing corporate design in the context of editorial design was a pleasure for us: headline transitions were defined, general typographic principles for this medium were conceived, and a clear yet lively design grid was defined. To round things off, we designed illustrations that help to bring regional features to the fore front. The result is a beautiful 44-page magazine that provides insights into the work of and the minds behind Buy Local.