"Bordzeit" is a high-quality magazine that Bodensee-Schiffsbetriebe (BSB) has been displaying on its ships for a few years now and which is very popular with the target group. Articles worth reading about the shipping experience on Lake Constance complement the guests' impressions. In 2019, we were allowed to take over the editorial design of this emotional print product and also contribute some conceptual ideas.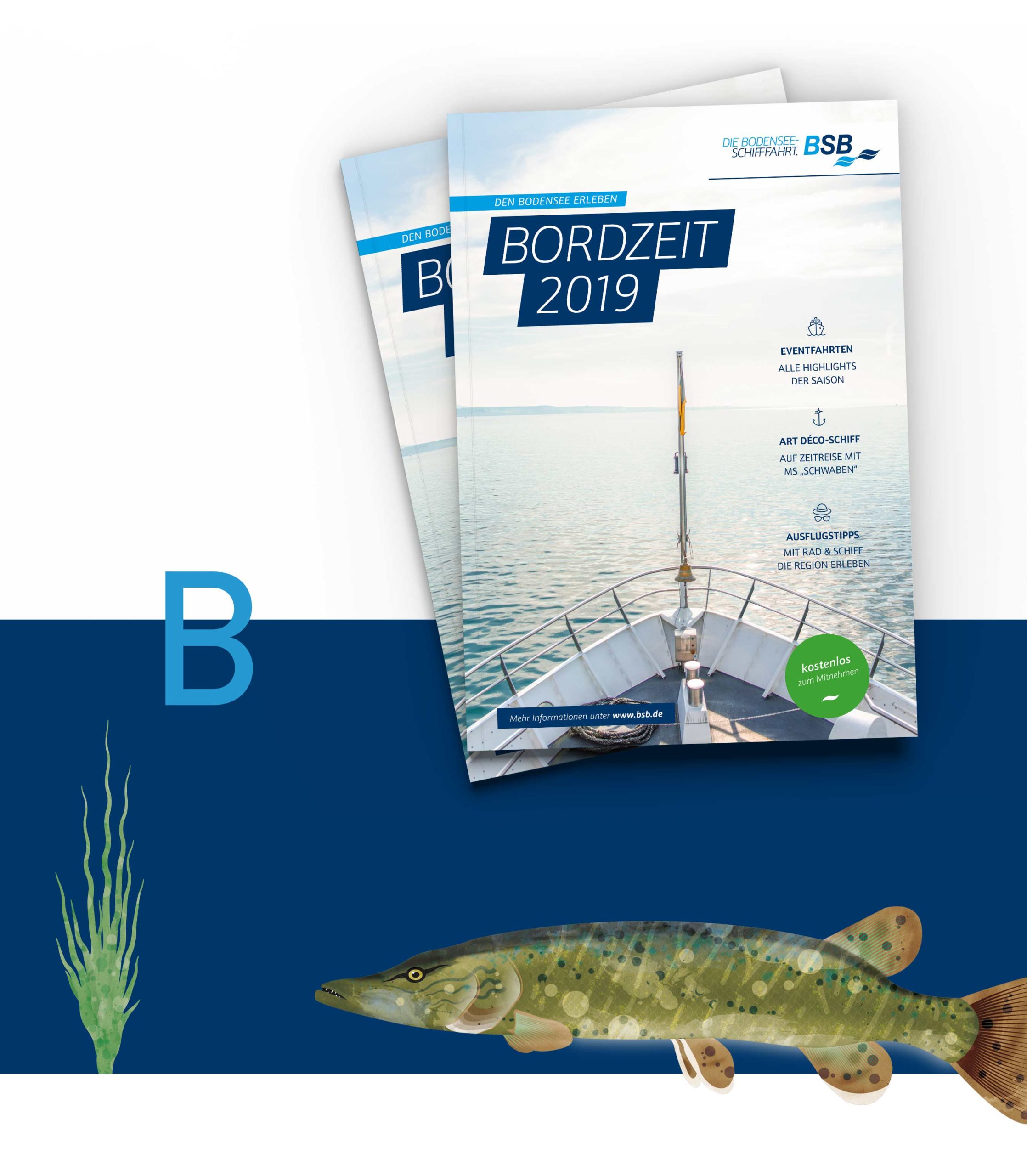 People who have time absorb messages much more consciously and sustainably. On the ships of the "White Fleet," BSB and also its advertising partners, who position themselves with ads in the "Bordzeit," reach a target group that values experience and enjoyment. The advertisers also benefit from the high brand value of the BSB. And of course from the time that people take on board the BSB ships. In addition to creating a modern design grid that strikes a balance between making good use of the available space and a visual lightness through the conscious use of white space, we also developed an illustration world that – following the special freedoms of editorial design – subordinates itself to the existing guidelines within the framework of corporate design.
A boat trip is a wonderfully decelerating experience. Enjoying the scenic beauty of the Lake Constance region from the water, leafing through the "Bordzeit" at leisure and being inspired by the diverse stories has a special value. And we have also thought of the children. As a special, quasi-interactive element, we developed a simple paper folding ship to color in, which is presented in the magazine and available from the on-board staff, complete with crayons. This way, the adults take home the memory of a relaxing cruise – and the kids a cool BSB paper ship. We are already looking forward to "Bordzeit" 2020.