"Dr. Brunner Jeschke Krellmann Steuerberater Wirtschaftsprüfer Partnerschaft mbB" not only has a long name, but also a long tradition. For more than 70 years, the law firm bjk – the established abbreviation of the name – in Friedrichshafen on Lake Constance is connected to its clients as partners.
Services:
Customer:
bjk Friedrichshafen
In today's competition for the best talent, tax advisor offices also have to stretch themselves very thin. The basis for this is, of course, a functioning corporate culture with appreciation and attractive framework conditions. But that alone is no longer enough to be noticed by the target group – the potential employees. Employer branding – the development and maintenance of an employers' brand – is the magic word.
We are convinced that this can only be done holistically. In line with this conviction, we helped a friend of bjk's to significantly increase its attractiveness as an employer to the outside world by rebranding the company in recent years. Since then, there has been no shortage of applications there. On the recommendation of this client, we were also allowed to carry out the rebranding for bjk, in which we used the tool of voluntary employee interviews in addition to a branding workshop.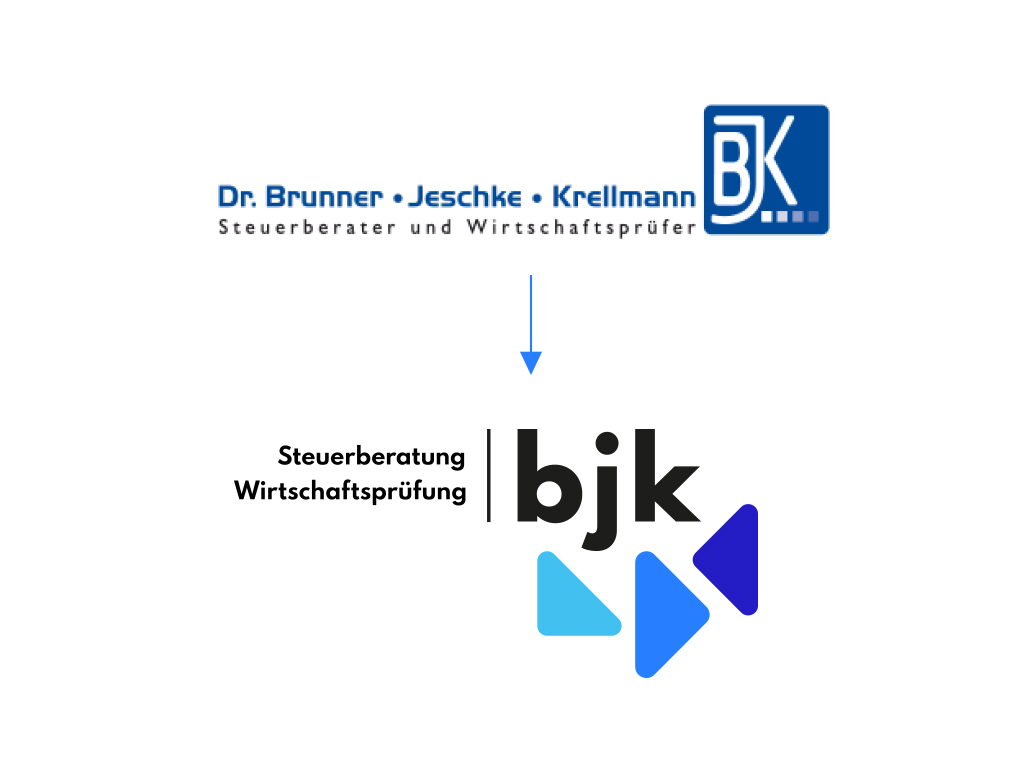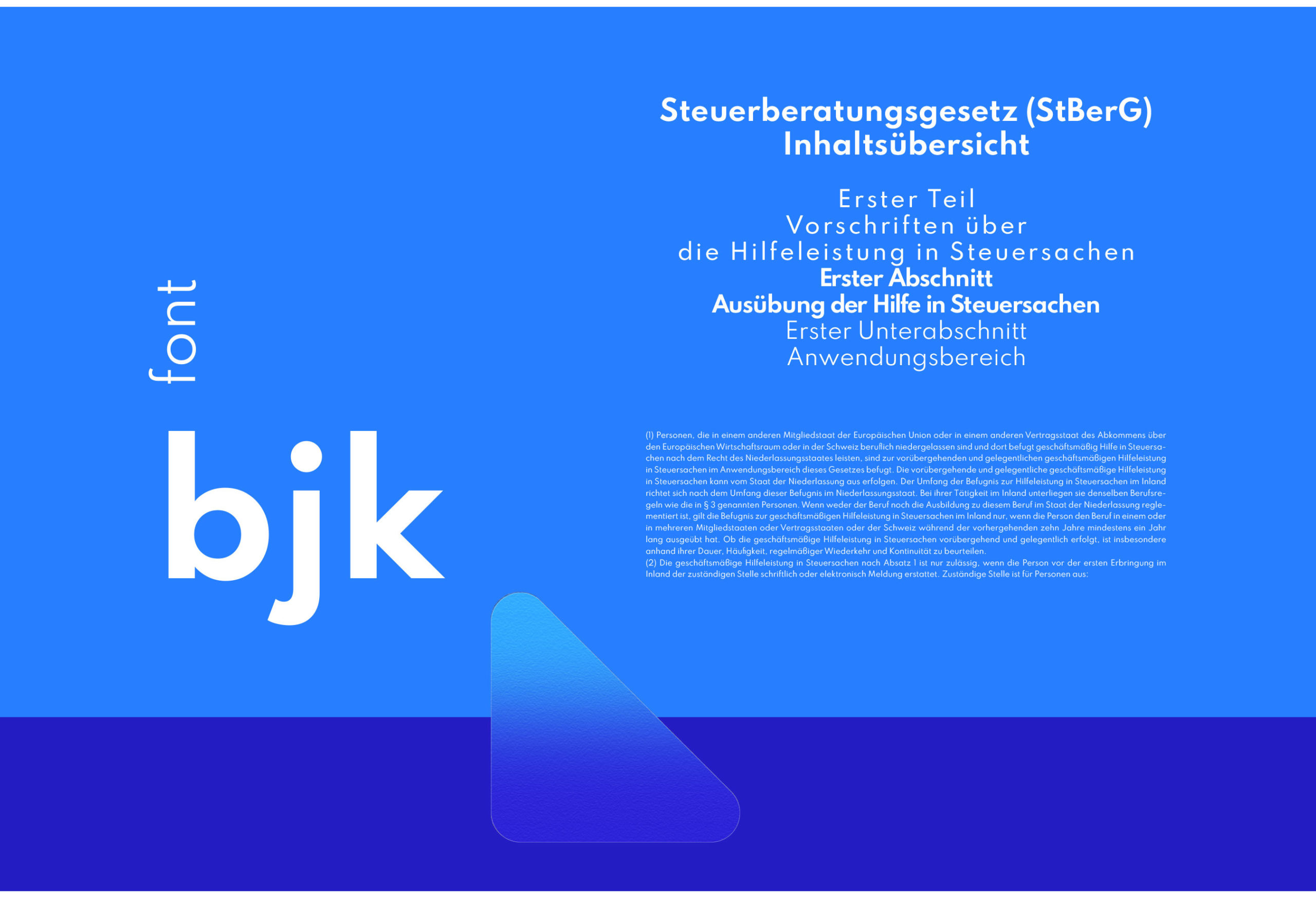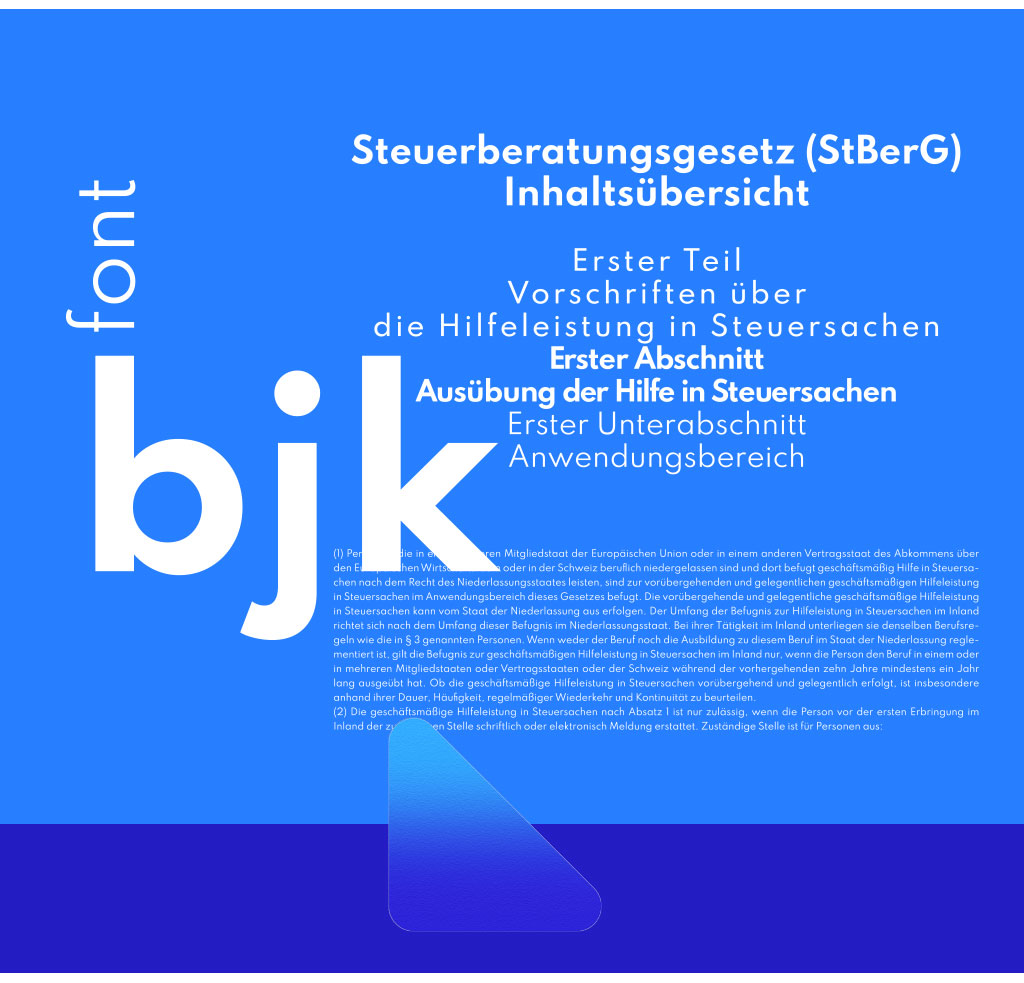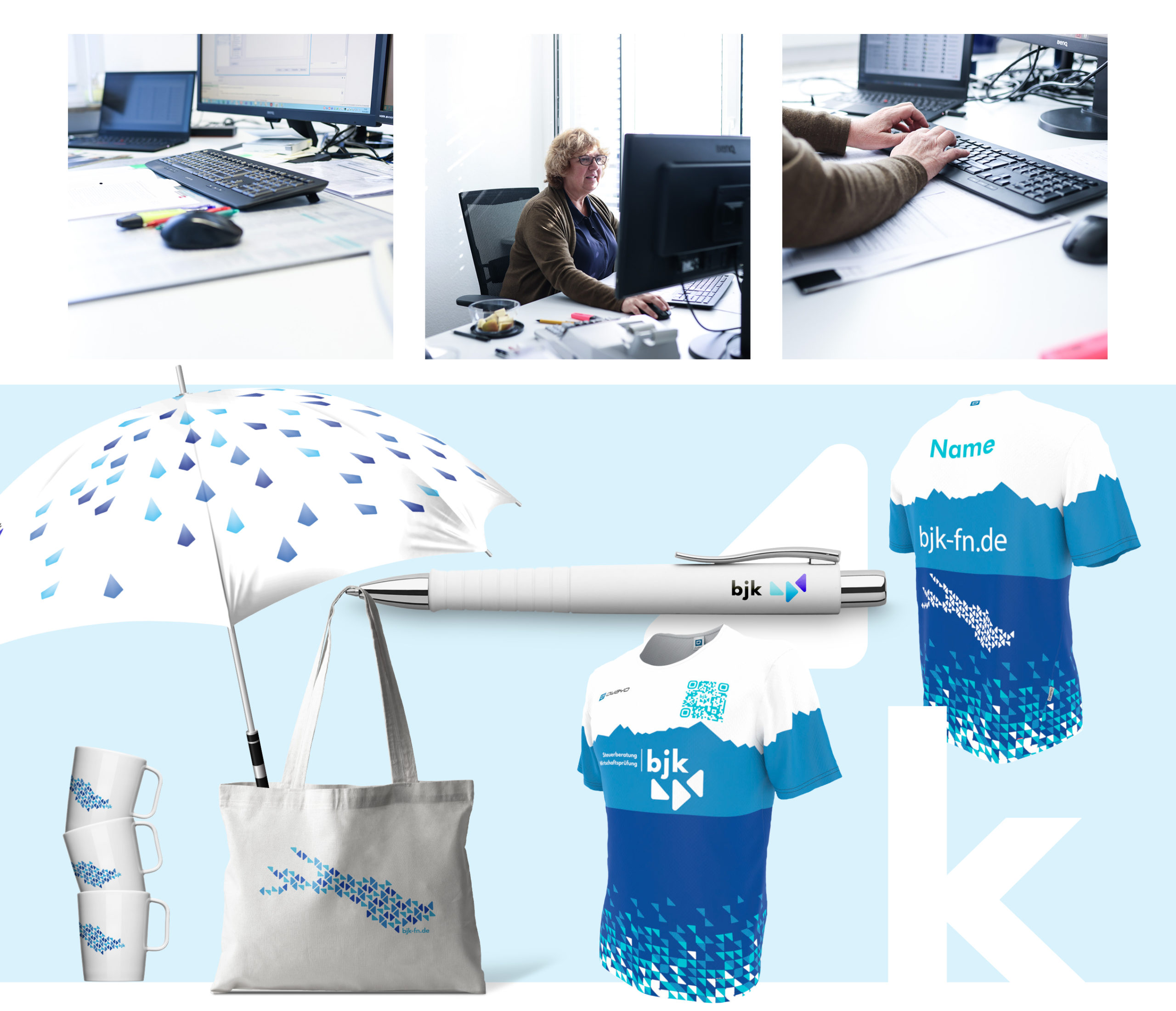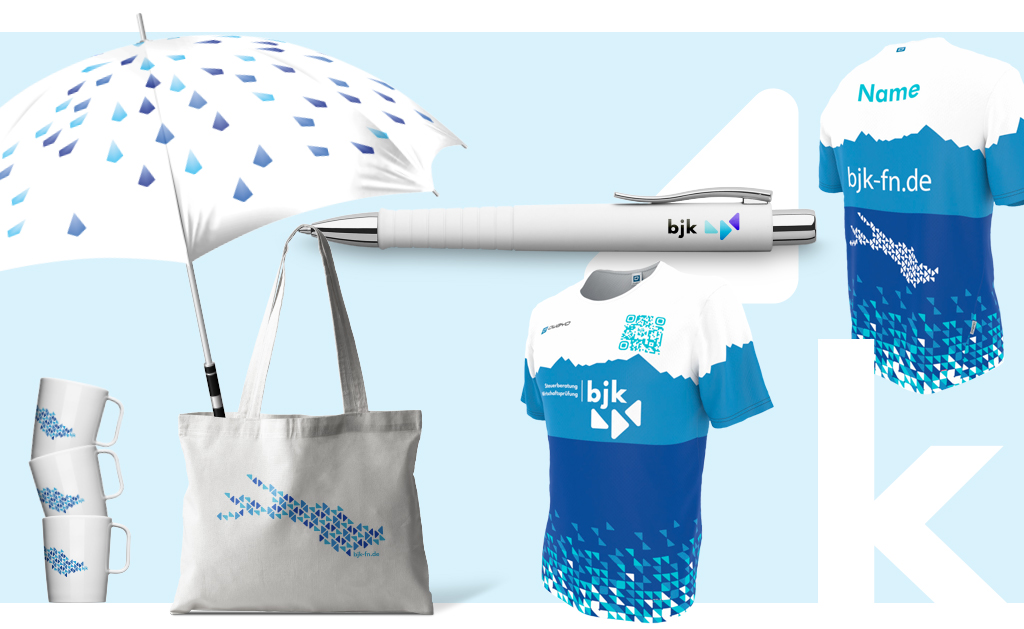 For the corporate design, we showed the client numerous possible paths and were delighted when the bjk management decided on our favorite design: a fresh and modular logo design that uses the graphically reduced glyphs b, j and k to create a graphic system based on the triangular shape with rounded corners, which – as a quotation, so to speak – plays the brand in a lively way in further applications and has a young and – yes, we can't get around this word – dynamic look.
Numerous applications show how well this works, first of all the website of course, but also for example the giveaways or even the bjk team merchandise. Our customers love their design so much that they can't get enough of having modularity cast into applications. We also feel this enthusiasm and we are happy about this brilliant cooperation with our customer from Friedrichshafen, with whom we have much more in common than "just" the lake.