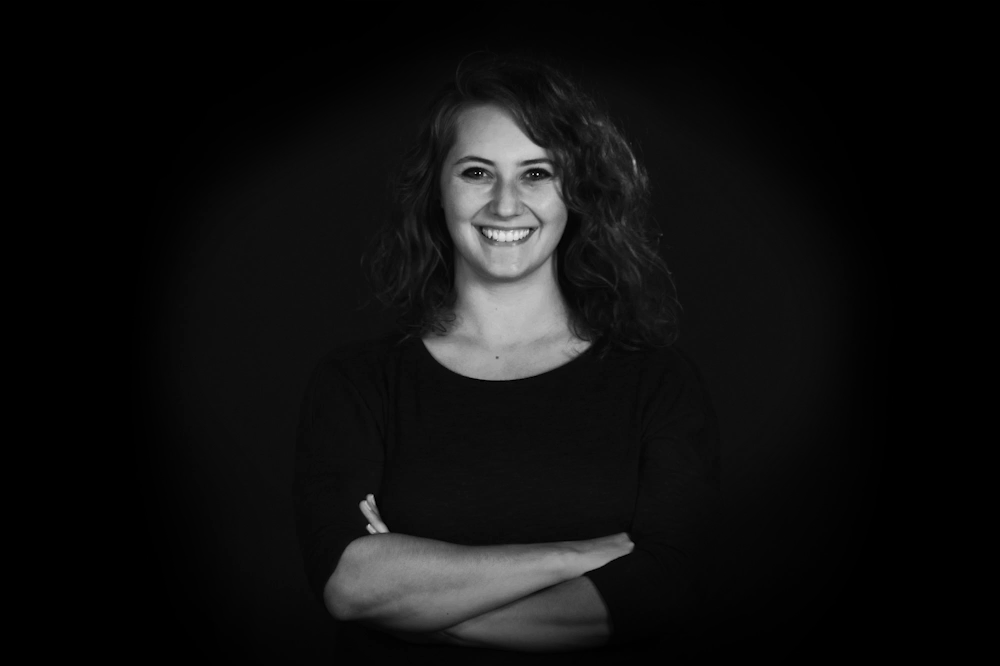 Project Coordinator
Lisa-Marie Eggebrecht
Dear Lisa, you are a good example of what can happen when you are simply convincing as a person. Your friendly, fresh and courageous way of introducing yourself to us immediately impressed us. Your somewhat limited knowledge of the industry at the time was brightly overshadowed by this impression, and so we chose you and have not regretted it for a second since. You learn quickly, understand the context, think along with us and always have a smile on your lips. You "rock" the front office and we are very happy to have you.
Thank you for being with us.
Your Jan
Career
7 years working as a hairdresser, technical college entrance qualification, full-time studies to become a business economist (GA), service employee in a commercial kitchen
Things I like about myself
My curls and my cheerful nature
Things I do not like about myself
Sometimes my temper
People I used to admire
Mom and Dad
People I admire today
My parents, Corrie ten Boom, and many more…
Jobs I have had in my life so far
Apprentice, hairdresser, local councilor, kitchen fairy with office job.
Places where I have lived so far
23 years Sulgen, 3 months Waldshut-Tiengen, Constance
Movies I can watch over and over again
Pappa ante Portas by Loriot, e-m@il for you, Welcome to the Sch'tis
Ways in which I can relax
sleeping, reading, listening to music, singing, knitting
Books I can recommend
The Cabin (William Paul Young), The Refuge (Corrie ten Boom)
Places I have been on vacation
On the Swabian Sea, France, Egypt, Italy, Portugal, Austria, Switzerland, England, Israel
Websites I visit every day
weather.com
Great commercials
Dr. Oetker commercial from the 50s "Pudding & Backin"
Ingenious advertising slogans
"Are you still living or are you already living!!!", "You are what you eat!"
Favorite foods
Lasagna, tomato mozzarella salad, ratatouille
Favorite drinks
Apple juice with sparkling water, black tea, red wine
Music I like to listen to at the moment
A lot of different stuff, but mostly calm music
Sports I like
bouldering, swimming, cycling
Things that enrich my life
My community and my family
Places I can recommend in Konstanz
The lake
Wishes I have
To stay healthy and lively!
My motto/wisdom
"More than anything else, pay attention to your thoughts, because they decide your life."