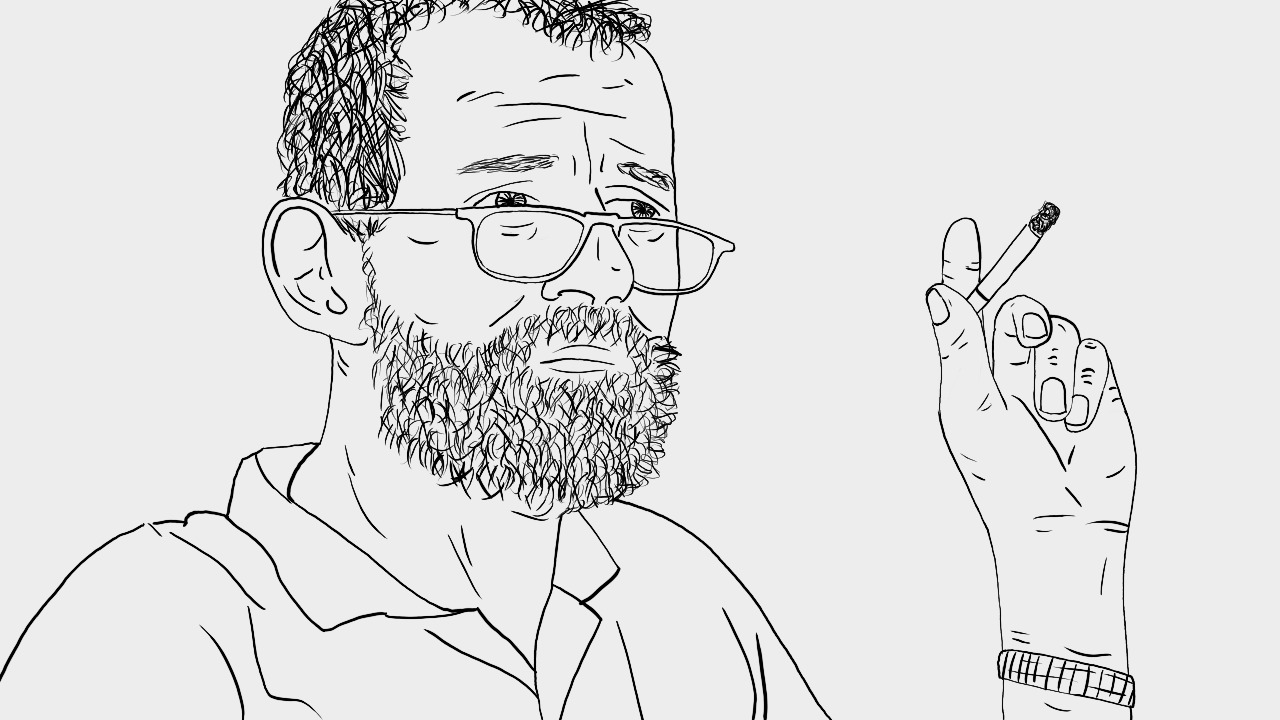 In January 2012, a great man retired from the HTWG Konstanz. Michael Baviera, or "Michele" as he was called by his friends and admirers, took his well-deserved retirement. Michele taught for many years as a professor in the Communication Design program. By popular request, we show here again the film about him from 2001. 
A few years ago, during the relaunch of our website, the blogpost we had published on the occasion of the retirement of the legendary professor Michael Baviera was lost. Since then we have been asked again and again where to find this film. As it happens, we always had too much to do to take care of making the film accessible again. But now it's back, because we're releasing it again.
Our agency was strongly influenced by Michele Baviera from the beginning. Our employee Tanja Mittelstaedt studied communication design from 1997 – by the way, in the last year exclusively at Villa Prym – and was a student of the Zurich designer and artist with the Italian passport. On January 21, 2012, Michele was officially bidden farewell by HTWG Konstanz. At that time, we felt the need to pay our respects to him in public, which is why we pulled Tanja's film about him out of the archives. Because it was an honor for us to learn from this special person. Only two and a half years later, Michele died and we were part of the many mourners who paid their last respects to him at the Zurich cemetery.

For all those who want to understand what loss Michele's death meant for the design world, we show here again the film portrait "Hinter rauhen Fassaden" (Behind rough facades) that Tanja shot about him during her studies (at that time still with an SD camera and the simplest sound equipment – but technology doesn't matter here). The film lasts half an hour and we would of course be very happy about feedback – especially from people who knew him. Maybe you open a bottle of wine and toast him in your thoughts.