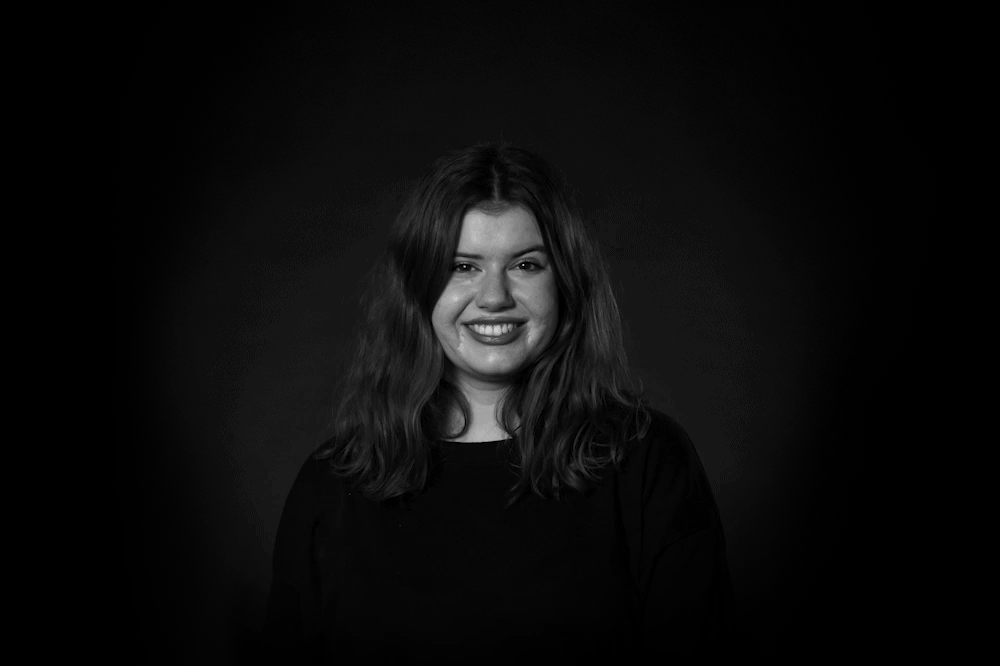 Creation
Verena Schätzle
Dear Verena, you are another example that these young people of today are simply great. You know what you want, work purposefully, cleanly and reliably, learn quickly and are a real team player. You approach new challenges with courage and interest and have long been at home in the world of media design. One of your great strengths is also your organizational talent. Your open, warm personality enriches our everyday life and is also very pleasant for our customers.
Thank you for being with us.
Your Jan
Things I like about myself
My positive nature
Things I do not like about myself
I worry too much about some things
People I used to admire
Mom and Dad
People I admire today
Joana Heinen from odernichtoderdoch
Jobs I have had in my life so far
Waitress, barkeeper, temp in a warehouse, shipping and logistics, tutoring, temp at a winery
Places where I have lived so far
Vöhrenbach in the beautiful Black Forest, New Zealand, Constance
Places where I have been on vacation so far
Zanzibar, Singapore, Samoa, Asia and all over Europe, but always Corsica!
Movies I can watch again and again
Every year again: Rudolph
Favorite series
Anne with an E
Ways in which I can relax
With a good book, festivals, sauna, yoga
Favorite food
Everything having to do with pasta and cheese
Favorite drinks
London Mule, tea
Music I like to listen to at the moment
Rap, Hip-Hop, Electro, Indie
Sports I like
Dancing
Things that enrich my life
Family and friends, traveling
Places I can recommend in constance
The smuggler's bay
Wishes I have
Discovering the world
My motto/wisdom
Every journey begins with a small step